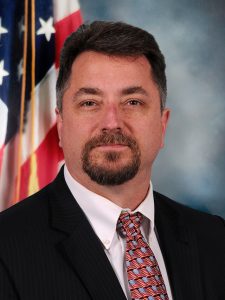 Galveston College will present "Stay Safe on Social Media," a lecture featuring FBI Computer Scientist James Morrison, on Tuesday, Nov. 6, at 7 p.m. in the Abe and Annie Seibel Foundation Wing on the Galveston College campus, 4015 Ave. Q, Galveston, Texas.
The lecture is part of college's 2018-19 lecture series, "Our World and Beyond: The Integration of Modern Technology and the Humanities."
Assigned to the Houston Division of the FBI, Morrison serves as a local technical expert to the special agents and task force officers assigned to the Houston Area Cyber Crimes Task Force. He assists in computer intrusion investigations and reverse engineers software to determine the source and purpose of malignant code. He has worked in the IT field for more than 30 years, including 20 years with the FBI.
Prior to working with the FBI, Morrison was an engineer with Lockheed Martin at Kirtland Air Force Base, New Mexico, and UNIX/database administrator with the U.S. Air Force at Falcon Air Force Base (now Shriver AFB), Colorado, and Clark Air Base, Republic of the Philippines.
Morrison holds a Bachelor of Science in computer engineering from Colorado Tech University, a Master of Arts in U.S. history from the University of New Mexico and a Master of Business Administration from the University of Phoenix, as well as other professional certifications.
The event is free and open to the public.