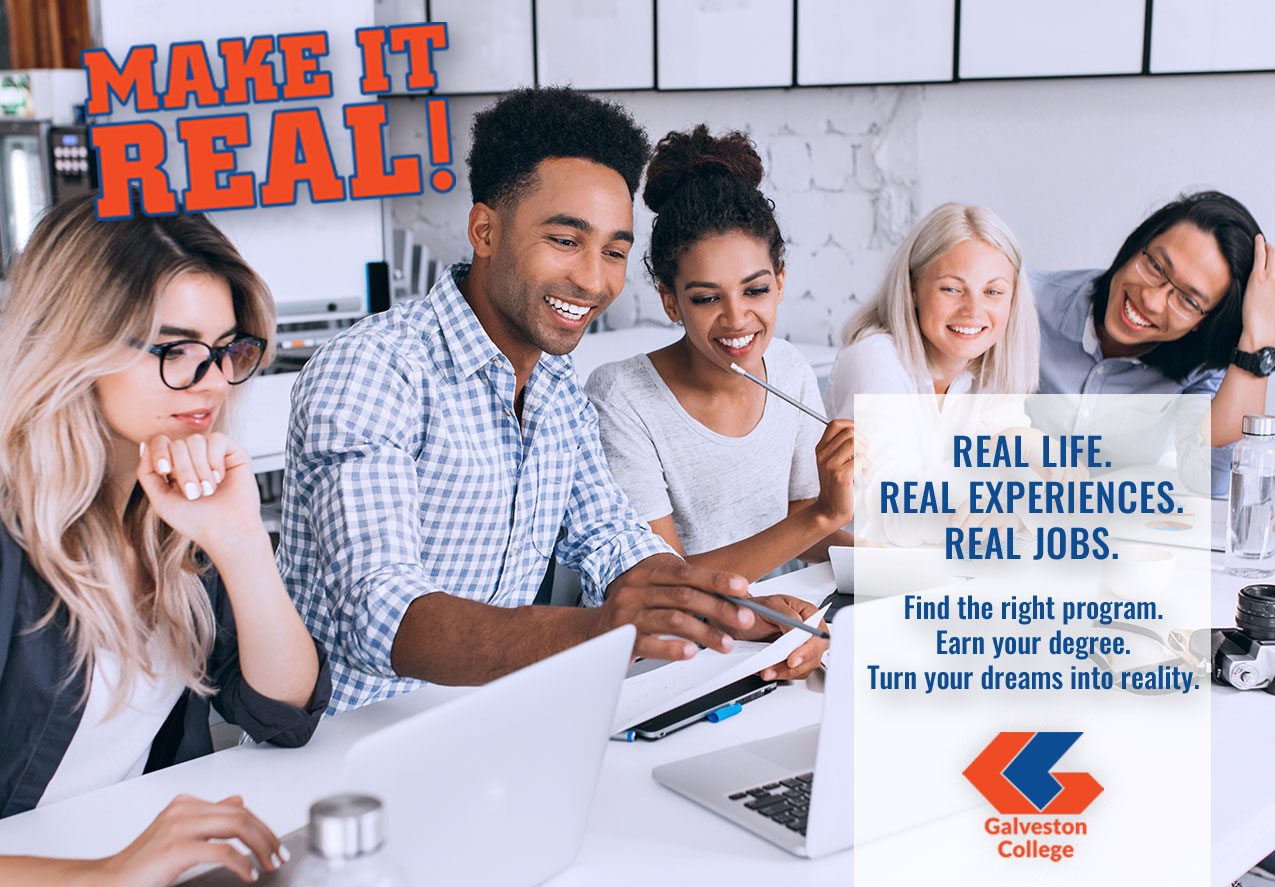 Get Your Business Career Off to the Right Start!
Begin Pursuing Your Associate of Science Degree in Business Administration Today!
Why Business Administration?
Business is the driving force behind the complex, unique and highly industrialized American free enterprise system. It is no exaggeration to say understanding how the American free enterprise system works is essential if you are going to be a successful participant in it. A degree in Business Administration is often the first step in helping you achieve that success!
About the Degree
The Associate of Science Degree in Business Administration transfer curriculum is designed for students who plan to pursue a degree in Business Administration (Accounting, Economics, Finance, Marketing, or Management) at a senior college or university after completing their studies at Galveston College.
Why Galveston College?
Galveston College is a fully accredited community college and is instrumental in providing the educational needs of the community by providing academic transfer, workforce education, continuing education, and developmental programs. Within all of these programs, Galveston College maintains the highest level of standards and encourages innovative teaching methods, which take full advantage of current technologies.
Fully accredited, two-year community college
More than 3,000 students enrolled each year
Specialized academic, technical and professional programs
Developmental programs enable success for all students
47 Associate (2-year) & Bachelor Degree Programs / Majors
23 Certificate Programs
Universal Access Scholarships available for qualifying
Galveston students
Smaller class sizes for greater student-teacher engagement