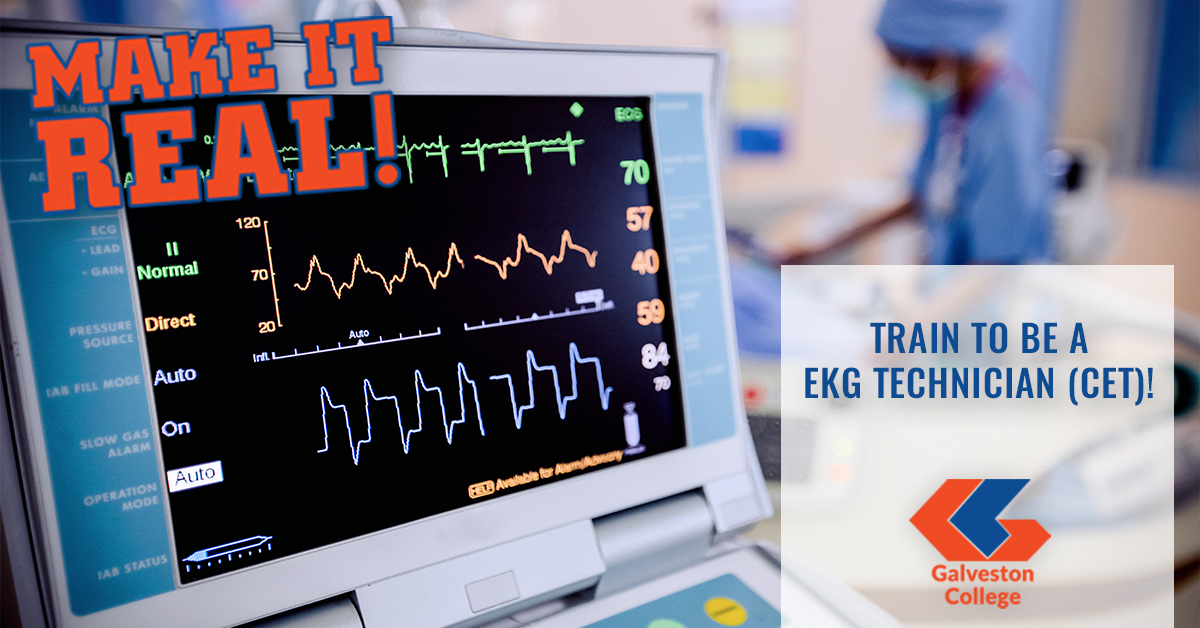 Healthcare Continuing Education Program
for EKG Technician (CET) Now Enrolling!
Contact Us Now Or Complete the Form: 409-944-1344!
Classes are offered in the fall, spring  and summer semesters.
Please check our schedule for current offerings.
Most Galveston College Continuing Education programs include textbooks, study guides, practice tests and clinical /internships, and one attempt at certification exams where possible
Convenient payment plans options available
Partial scholarships may be available for qualifying students
Evening classes
Smaller class sizes for greater student-teacher engagement
Fully accredited, two-year community college
Specialized academic, technical and professional programs
47 Associate (2-year) & Bachelor Degree Programs / Majors
23 Certificate Programs
Real LIFE
Programs for students of every age,
background and aspiration.
Flexible learning environments on campus,
online or abroad.
Real EXPERIENCES
Classes on Galveston Island, hands-on training,
and smaller class size so you get the best experience!
Learn a vocation, try something new,
or prepare for a four-year degree program.
Real JOBS
Acquire the skills and technical training
to succeed in tomorrow's job market.
85% of students who complete our workforce education program are employed or pursuing additional education within one year of graduation.