Financial Assistance
All tuition and fees must be paid at the time of registration.  We accept cash, checks and credit cards. Payment plans may be arranged for some courses through FACTS/Nelnet.
Texas Public Education Grants (TPEG)
State Legislation has made grant funds available to students with financial need for workforce and career training classes.  Limited funds are available for persons who qualify though GC Financial Aid Office to assist with payment of tuition for vocational courses. These funds are distributed on a first come, first serve basis for qualified applicants. Books are not included.   Interested students should first fill out a FAFSA at www.fafsa.ed.gov. This grant does not require repayment and is applicable for the following Continuing Education courses.
Certified Nurse Aid (CNA)
Pipefitting Fast Track
Phlebotomy
EKG Tech
Logistics
Diesel Engine Testing & Repair
Cisco Networking
Desktop Support Technician
Alternative Student Loans
Alternative student loans, also known as private student loans, are specialized college student loans designed to provide supplemental funding to cover costs associated with college. They are typically provided by banks or other institutions and are not federally funded. More information can be found by searching "alternative student loans" online.
CE Training programs do not qualify for Federal Pell Grants and are not 1098-T form eligible.
How to Arrange a Payment Plan
All tuition and fees must be paid at the time of registration. We accept Cash, checks and Credit cards. Not all program courses are eligible for a payment plan. Only balances greater than $500 in the following programs (EKG, Phlebotomy, Pipefitting, Nurse Aide, RN Refresher, Cisco- IT, Logistics and Credit block overlays) are eligible to enroll in our payment plans.
If you wish to set up a payment plans you cannot register online, you must come into the CE offices to register.
Once you have been registered into the class, you may click on the link below (you will need the following: Student ID # and your Bank/Credit Card information). You can arrange a payment plan for some courses by clicking on this link and accessing Nelnet . There are specific deadlines for signing up for our payment.
Quarter-Sign up Period                  Payment Drafting Dates 
Q3-03/28/17 to 04/27/17                   1 payment on 5/5/17
Q4-04/01/17 to 06/23/17                   2 payments on 7/5/17 & 8/5/17
Q4-6/24/17 to 07/27/17                     1 payment on 08/05/17
Q1-07/01/17 to 09/25/17                   2 payments on 10/5/17 & 11/5/17
Q1-09/26/17 to 10/25/17                   1 payment on 11/15/17
Q2-10/01/17 to 10/25/17                   2 payments on 01/05/18 & 02/05/18
Our payment plans require that you make a deposit of 50% of the tuition owed with the remaining balance to be paid out over either one or two months. In registering you will need to select the Quarter in which the class begins. This can be found on your registration confirmation sheet. Students must complete all payments prior to receiving credit for the course, and must be signed up for the payment plan prior to class starting. Only approved courses with balances over $500 are eligible for the payment plan. If you have any problems in setting up the payment plan and registering online, please come into the CE offices and we can assist you.
In order to make a payment plan, click on the button below and enter "User ID and Password". (This will be your student ID and DOB) Click Calculate Tuition and Sign up for a Payment Plan. Deadlines do apply, and are typically prior to a semester starting. For more information call 800-609-8056 or visit the business office.
[button link="http://gcsis-webadv.gc.edu:8080/WAACPP/cgi-bin/wwiz.exe/wwiz.asp?wwizmstr=XEA1″ type="big" newwindow="yes"] Enroll in Payment Plan[/button]
Looking for Financial Assistance? Depending on your eligibility, the following are resources available to help you find funds for Continuing education programs, or to help you with other expenses while you are in school.
Please speak with your financial aid advisor if you have questions.

Visit the Workforce Solutions office at 3549 Palmer Hwy, Texas City TX 77590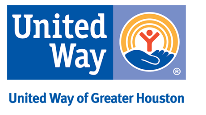 Visit in person at 1300 A Bay Area Blvd. Houston, TX 77058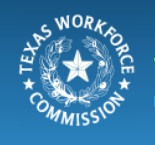 Formerly known as DARS, The Tx. Dept. of Assistive and Rehabilitative Services, is now a part of TWC.
Senior Discounts
Classes listed with a "
*

" in our schedule are eligible for a 50% senior discount, for those over the age of 65 and who live in district. This discount is applied upon registration.
Contact Continuing Education