HVAC
The Heating, Ventilation, Air Condition and Refrigeration Technology or HVAC/R Program at Galveston College is designed to provide hands-on training on the same equipment used by business and industry. In addition, this program is designed to provide the students with the necessary skills required to become a state licensed independent business owner/contractor or for employment in the industry as a technician in residential, commercial, and/or industrial air conditioning, refrigeration and heating.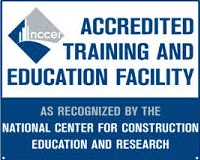 Galveston College's HVAC/R program is a accredited NCCER program.
Potential Employment Opportunities
• Residential / Commercial Technician
• Industrial or Business Maintenance Technician
• HVAC System Designer
• Independent Business Owner or Contractor
• Sales Consulting and Service Management
• Parts and Supplies Distributor or Fabricator
Are you interested in a HVAC degree
Would you like to gain a certificate or degree in HVAC?