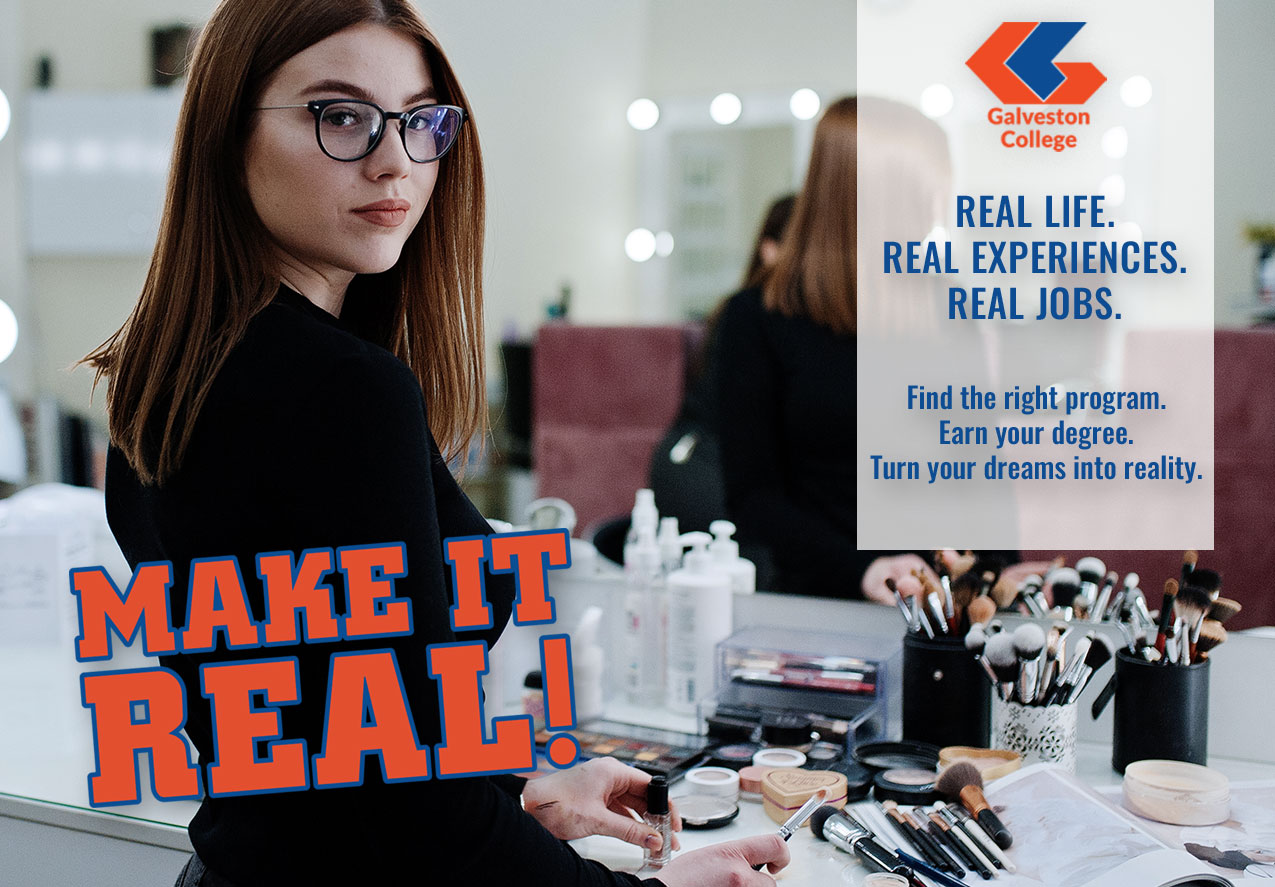 Get Training for a Vibrant Career in Cosmetology at Galveston College!
Begin Pursuing Degree and Certificate Programs on the Beach!
Why Cosmetology?
Galveston College's cosmetology program is designed to train students in performance skills, safety, judgments, work habits, and to develop advantageous attitudes necessary to achieve high degrees of success. These same skills will enable you to obtain licensure and gainful employment in the field of cosmetology or related career fields.
Our goal is to develop students into highly adept professionals equipped with education and practical experience.
Degree and Certificate Programs
Associate of Applied Science (AAS) – Cosmetology

Certificate – Cosmetology
Certificate – Cosmetology High School Program
Certificate – Cosmetology Instructor
Why Galveston College?
Galveston College is a fully accredited community college and is instrumental in providing the educational needs of the community by providing academic transfer, workforce education, continuing education, and developmental programs. Within all of these programs, Galveston College maintains the highest level of standards and encourages innovative teaching methods, which take full advantage of current technologies.
Fully accredited, two-year community college
More than 3,000 students enrolled each year
Specialized academic, technical and professional programs
Developmental programs enable success for all students
47 Associate (2-year) & Bachelor Degree Programs / Majors
23 Certificate Programs
Universal Access Scholarships available for qualifying
Galveston students
Smaller class sizes for greater student-teacher engagement