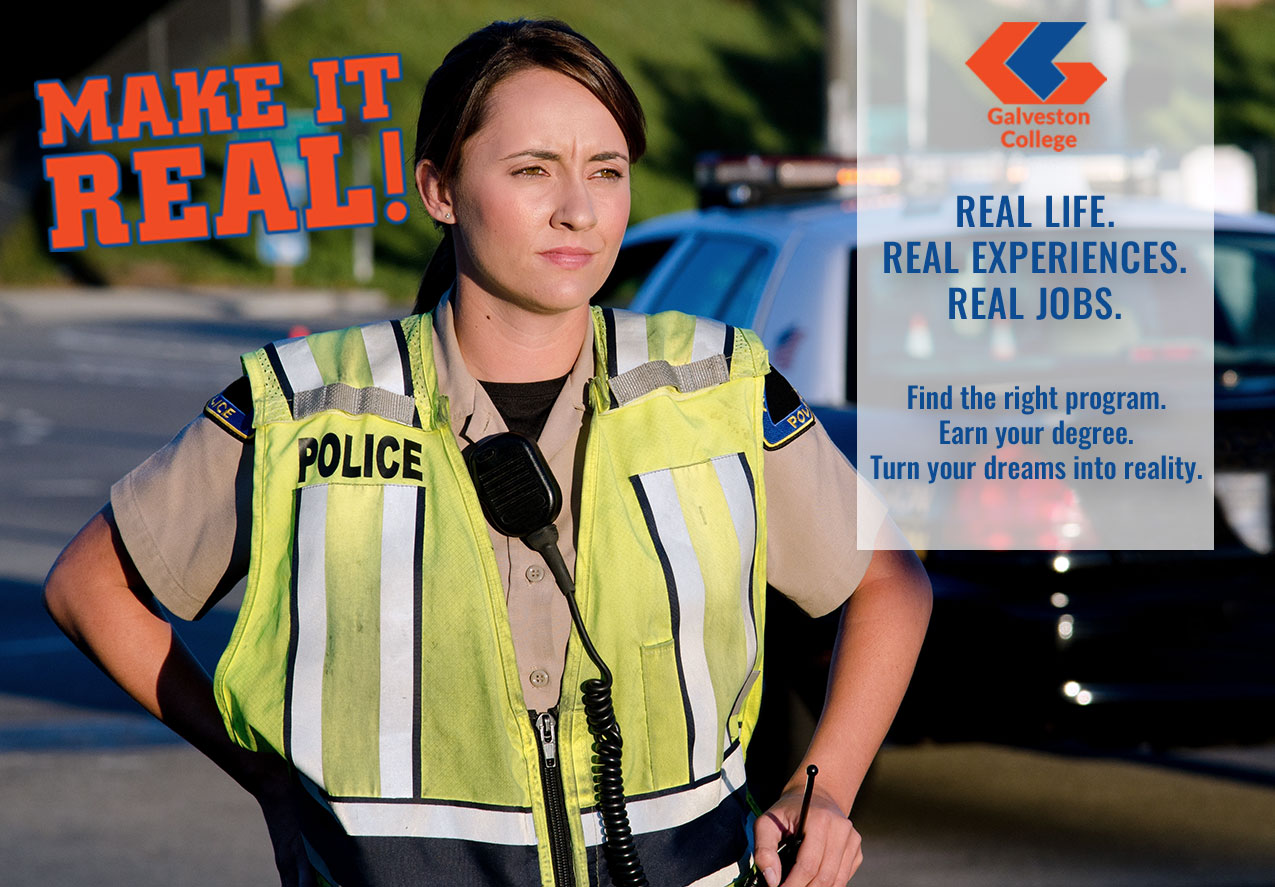 Get Your Career in Criminal Justice Started at Galveston College!
Begin Pursuing Your Associate of Arts in Criminal Justice Today!
Why Criminal Justice?
The curriculum in Criminal Justice has been designed to prepare individuals for careers in law enforcement and related occupations. Supported by a broad general education, training is given to develop professional competence in the fields of law enforcement administration, police investigations, the prevention and control of delinquency and crime, court systems and correctional systems.
Career Opportunities
Correctional Officers and Bailiffs
Fire Inspectors
Paralegal
Police and Detectives
Private Detectives and Investigators
Security Guards and Gaming Surveillance Officers
Why Galveston College?
Galveston College is a fully accredited community college and is instrumental in providing the educational needs of the community by providing academic transfer, workforce education, continuing education, and developmental programs. Within all of these programs, Galveston College maintains the highest level of standards and encourages innovative teaching methods, which take full advantage of current technologies.
Fully accredited, two-year community college
More than 3,000 students enrolled each year
Specialized academic, technical and professional programs
Developmental programs enable success for all students
47 Associate (2-year) & Bachelor Degree Programs / Majors
23 Certificate Programs
Universal Access Scholarships available for qualifying
Galveston students
Smaller class sizes for greater student-teacher engagement