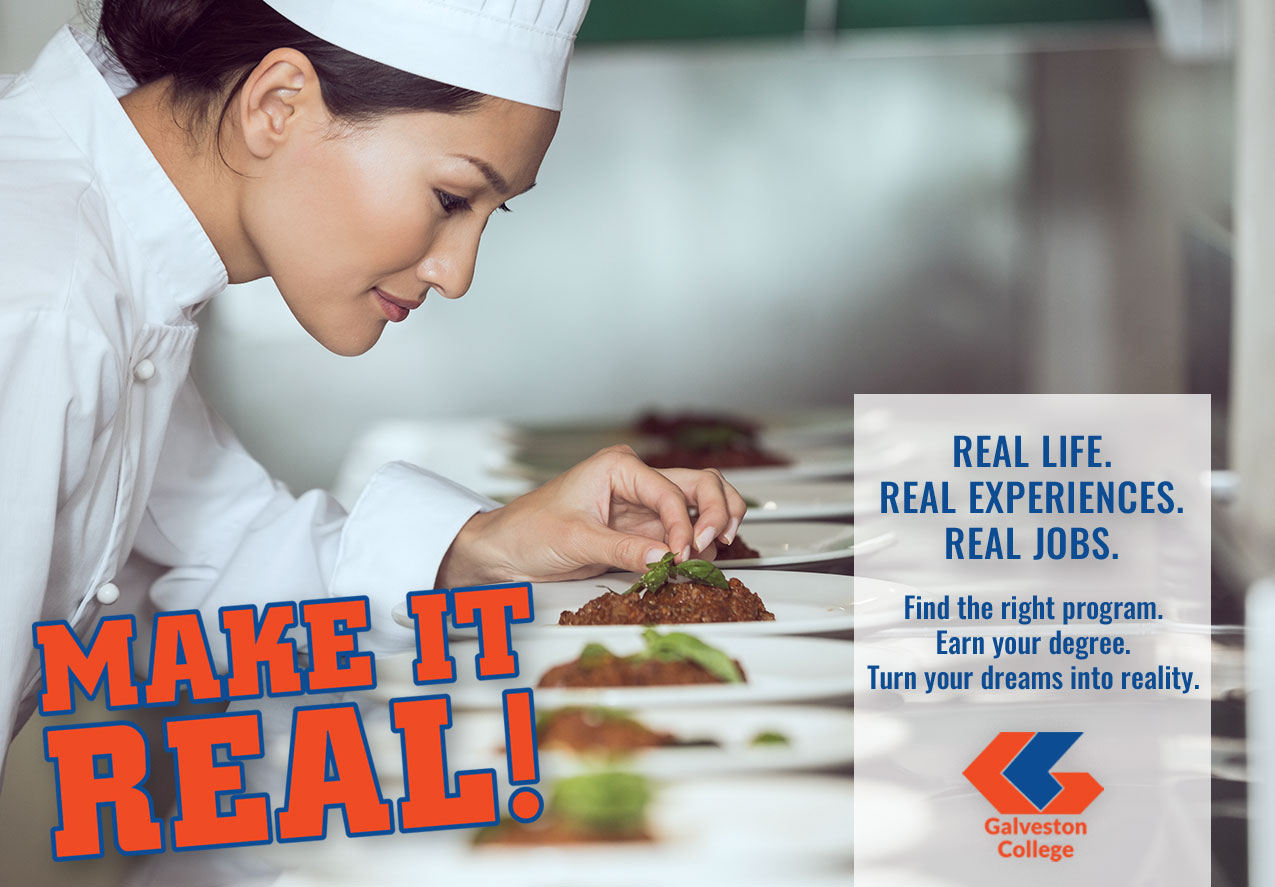 Begin Pursuing Your Associate of Applied Science Degree
or Certificate Program Today at Galveston College!
Evening classes available – Take classes while you work. Get Your Culinary Arts Career Off To The Right Start!
Why Culinary Arts?
So much of human interaction revolves around food. Brunch meetings, luncheons, dinner parties. It seems like we're always on the way to or from a meal. This is great news if you're looking for a career in the culinary arts because it means that opportunities abound in nearly every sector of the job market.
From event catering, kitchen management, and hospitality to nutrition consulting, cafeteria administration, and restaurant ownership, you can go almost anywhere with a culinary arts degree or certificate!
Degree and Certificate Options
Associate of Applied Science (AAS) – Culinary Arts
Certificate – Culinary Basic
Certificate – Culinary Arts Advanced Level
Why Galveston College?
Galveston College is a fully accredited community college and is instrumental in providing the educational needs of the community by providing academic transfer, workforce education, continuing education, and developmental programs. Within all of these programs, Galveston College maintains the highest level of standards and encourages innovative teaching methods, which take full advantage of current technologies.
Fully accredited, two-year community college
More than 3,000 students enrolled each year
Specialized academic, technical and professional programs
Developmental programs enable success for all students
47 Associate (2-year) & Bachelor Degree Programs / Majors
23 Certificate Programs
Universal Access Scholarships available for qualifying
Galveston students
Smaller class sizes for greater student-teacher engagement