Bridging Two Worlds: A Presentation by Joe Aragon of the Acoma Pueblo Nation
12/02/2020 @ 6:00 pm

-

7:00 pm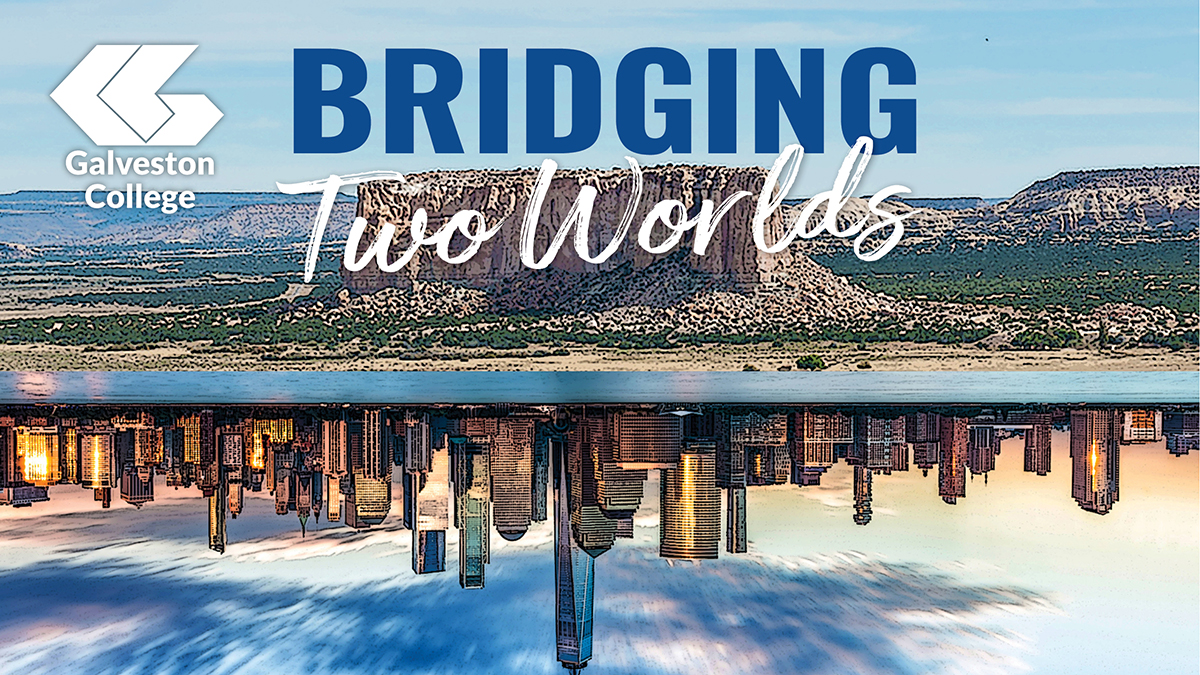 Galveston College will continue its 2020-2021 lecture series on Diversity, Inclusion and Empowerment with a presentation by Joe Aragon of the Acoma Pueblo Nation titled "Bridging Two Worlds" at 6 p.m. on Wednesday, Dec. 2, via Zoom videoconference. The lecture is free and open to the public.
To access the event, visit https://us02web.zoom.us/j/86930041468?pwd=RlA2VGxJc0djT0NmMjlKOURkZjNXQT09. The meeting ID is 869 3004 1468. The password is Galveston.
For more information, please contact Dr. Laimutis Bytautas, chair of the Faculty Professional Development Committee, at lbytautas@gc.edu. The lecture is free and open to the public.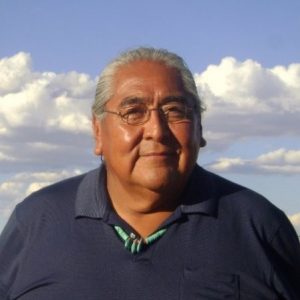 About Joe Aragon
Joe Aragon was born in Winslow, Arizona, to Joe and Daisy Aragon of Pueblo de Acoma. He is a Tribal Member of the Pueblo of Acoma. He graduated from Laguna-Acoma High School in 1971 and attended the University of Tampa in Tampa, Florida. In 1972 he transferred to Eastern New Mexico University and graduated in 1976 with Physics and Mathematics undergraduate degrees. He received a master's degree in Secondary Education and his teaching certification from ENMU in 1984.
Joe has worked for Eastern New Mexico University in the Office of Student Affairs, Counseling and Testing, Native American Affairs for 10 years. While there, he also taught Native American Culture classes for the Humanities department and Physics Laboratory classes for five of those years. Upon leaving ENMU, he began a 30-year teaching career for the Cibola County Schools (Grants and Laguna-Acoma High Schools) teaching science, technology, engineering and mathematics courses. During his teaching career, Joe also served on the Pueblo of Acoma Tribal Council for 12 years.
Joe was traditionally appointed to serve as the First Lieutenant Governor of the Pueblo of Acoma. He also was the director of a Title III Native American Serving Non-Traditional Institutions grant. He has been active in organizations that promote mathematics and sciences for pre-college students like the National Science Teachers Association, National Council of Teachers in Mathematics, American Indian Science and Engineering Society, Society for the Advancement of Chicanos and Native Americans in Sciences, New Mexico Mathematics Engineering Science Achievement, National Science Foundation proposal reviewers, UNM Biomedical Science program, and Athena Student Intern Mars Rover Missions program.
Joe married Fannie Martinez in 1974. They have four children: Theresa, Lyra, Jerin and Kyle. Fannie is a retired middle school mathematics/science teacher. The Aragons have dedicated their careers to teaching young people the value of getting a quality mathematics and science education not only for their futures but the futures of their communities and the world. Joe enjoys football, track and field, carpentry, and all types of art and painting. Fannie and Joe currently reside in the Pueblo of Acoma reservation in Northwestern New Mexico.