Mardi Gras Parades
02/03/2018 @ 12:00 pm

-

9:00 pm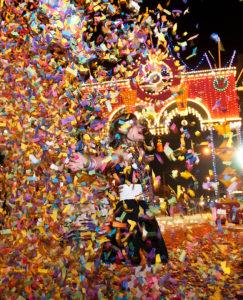 Galveston College will be participating in two Mardi Gras Parades in a float designed and built by Houston artist, James Kanan.
Mystic Krewe of Aquarius Kick-Off Parade
WHEN              Saturday, February 3, 2018, 12 – 3pm
WHERE            57th & Seawall to The Strand District, Galveston, TX
DETAILS          The annual parade will feature 60 units lead by our 2018 King & Queen and Royal Court. The parade will feature 11 Aquarius floats and 15 marching Bands. The Krewe's of Thalasar, Saints and Bacchus will parade with Aquarius.  The 32nd annual Aquarius Seawall parade will once again wind its way down the seawall to 25th street where it will turn to downtown for trip down Mechanic and Strand streets. For the most and best beads do not miss this parade. visit www.kreweofaquarius.org
Krewe of Gambrinus Parade
WHEN              Saturday, February 3, 2018, 6pm
WHERE            Seawall Blvd., Galveston, TX
DETAILS          King Gambrinus throws a party for 300,000 of his closest friends with over 650,000 throws. Searchlights will "Light Up the Night" as the parade processes down Seawall blvd from 57th Street to 25th Street (Rosenberg Avenue), then heads North on Rosenberg Avenue as Gambrinus Goes to Town in the fabulous Mardi Gras! Galveston Entertainment district. Mechanic Street and The Famous Strand will be packed with revelers who will enjoy the 12 Lighted Floats and Marching Bands as well as many other entries.
Please see the Mardi Gras Galveston website for parade route details.