"Share Your Holidays" Food Drive
November 2 @ 8:00 am

-

November 30 @ 5:00 pm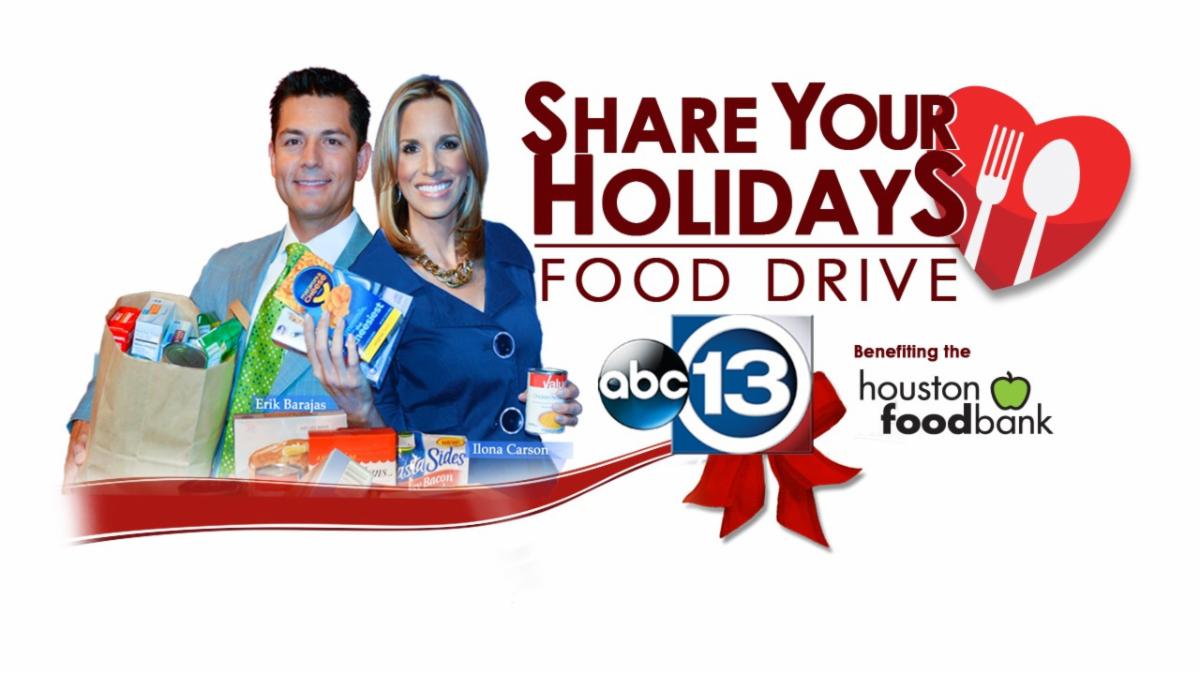 Galveston College is once again partnering in the ABC13 "Share Your Holidays" food drive benefiting the Galveston County Food Bank. Non-perishable food items or monetary contributions are being collected by the Galveston College Student Government Association on the Galveston College campus from Tuesday, Nov. 2, until Tuesday, Nov. 30.
To create a little friendly competition this year, the department/division and the student organization/club with the most donations will each receive a pizza party. Departments and organizations planning to participate in the competition can pick up food drive collection bags in the Public Affairs office on the second floor of Moody Hall.
General collection boxes are located on the main campus in the Counseling and Advising Center on the first floor of Moody Hall, the David Glenn Hunt Memorial Library, Moody Hall welcome desk, Hermes Fitness Center and Nursing department in Regents Hall and at the Charlie Thomas Family Applied Technology Center. Those who would like to make a monetary contribution can deliver a check payable to the Galveston County Food Bank to Carol Langston in the Public Affairs department in Room 208 on the second floor of Moody Hall.
All contributions benefit the Galveston County Food Bank for distribution to those in need throughout Galveston County. Most-needed items include cereal, whole-grain pasta and rice, peanut butter, canned fruits/vegetables, canned meats, beans and soup, hygiene and household items, paper products and kid-friendly snacks (e.g. fruit cups, juice boxes, granola bars) and for seniors — nutritional shakes and drinks, as well as adult hygiene products.
This year's 41st Annual ABC13 "Share Your Holidays" food drive culminates at Ball High School on Wednesday, Dec. 1. Student volunteers will be on hand from 8 a.m. to 12 noon to accept non-perishable food items and monetary contributions. To ensure all COVID-19 protocol is being followed, donors will not have to leave their vehicles. Volunteers wearing masks will collect the donations.
The Galveston College Student Government Association and other student organization leaders will travel from the Cheney Student Center to Ball High School at 8:30 a.m. to deliver Galveston College's donations.
Last year, donations from the Galveston area provided more than 160,000 nutritious meals for children, adults and seniors in need of food assistance.
For more information about the food drive on campus, please contact Randy Graves at rgraves@gc.edu or Carol Langston at clangston@gc.edu.