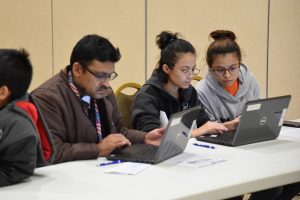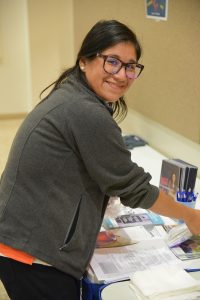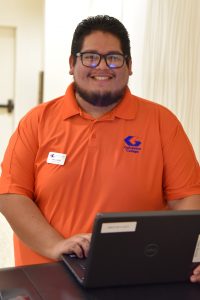 The Galveston College Financial Aid office hosted its first-ever FAFSA Fest in conjunction with the 2018 Fall Festival on Oct. 24 in the Abe and Annie Seibel Foundation Wing.
More than 50 students and their family members attended the successful event.
FAFSA Fest is designed to help students and their families navigate the sometimes challenging financial aid process.
Above, students and their families complete the FAFSA online. Below, Rachel Romero Leyva, financial aid specialist, and Jay Castillo, financial aid assistant, work with FAFSA Fest participants.