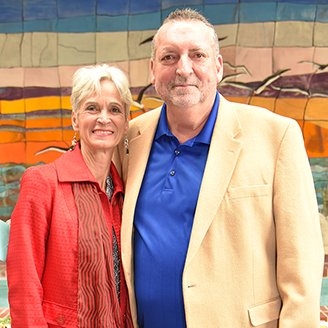 On Thursday, December 14, Galveston College Faculty and Staff came together to celebrate the retirement of two long term employees.
Linda Kelley, Articulation and Graduation Specialist in Admissions, has retired from Galveston College after 35 years of distinguished service. During her time at the college, Linda touched the lives of many students, faculty, and staff. She has been an inspiration to all and her warm and caring nature will be dearly missed.
Joe Huff, Director of Public Affairs, also retiring after 35 years, has served a leadership role for public relations and marketing during his tenure at Galveston College. Joe is a recognized member of the greater Galveston City community serving on many committees, associations, and much more. He has had a great impact on the College and its people and will be missed.