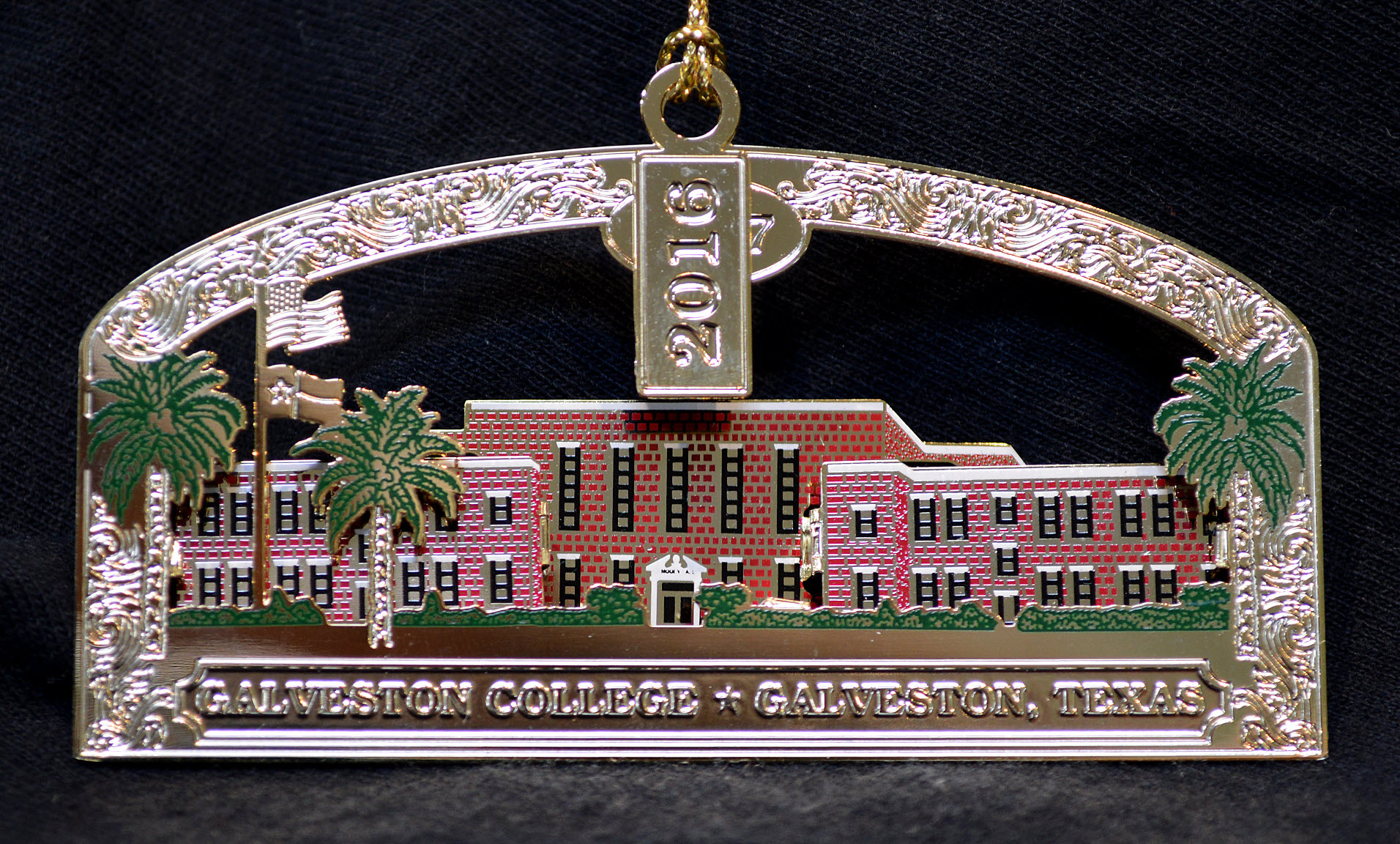 Galveston College Holiday Ornament Now Available!
The special Galveston College holiday ornament has arrived!
This unique holiday ornament is a three dimensional representation of the historic Moody Hall building at Galveston College.
Pick up your holiday ornament today at the following locations:
Bishop's Palace
Eighteen-Seventy-One
The Ebenezer & Co. (retail tent at Dickens Evening on the Strand)
The Seaport Museum
The Galveston College Bookstore
The holiday ornament is $19.95 ($17.95 GHF members) at all Galveston Historical Foundation venues and $20 cash at the GC bookstore.