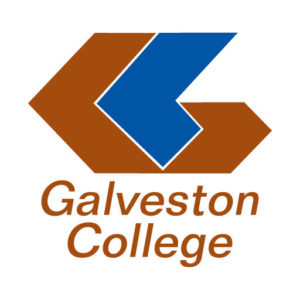 The Board of Regents of the Galveston Community College District took historic votes at their regular meeting last week creating the opportunity for Galveston College to pursue the offering of two bachelor's degree programs for the first time in their 50 year history. The two bachelor's degree programs are a Bachelor of Applied Science degree in Healthcare Management and a Bachelor of Science degree in Nursing.
Texas Governor Greg Abbott signed Senate Bill 2118 on June 12, 2017, which allows the Texas Higher Education Coordinating Board to authorize certain public junior colleges to offer baccalaureate degree programs in the fields of applied science, applied technology, and nursing. The State of Texas and the Galveston-Houston metro area are facing severe shortages in nurses and healthcare managers. The new law will allow Galveston College to offer its students the opportunity to earn their four year degrees in Nursing and Healthcare Management in an affordable, supportive environment that is close to home.
The Bachelor of Applied Science in Healthcare Management degree prepares graduates for entry to mid-level management positions that will be expected to plan, direct, or coordinate medical and health services in hospitals, clinics, managed care organizations, public health agencies or similar organizations. The Bachelor of Science in Nursing degree program would provide associate degree-prepared licensed registered nurses with the opportunity to achieve a baccalaureate degree in nursing.
Galveston College will now develop their proposals for the Bachelor of Applied Science in Healthcare Management and the Bachelor of Science in Nursing for approval by the Texas Higher Education Coordinating Board and the Texas Board of Nursing. The proposals will include information on program and course delivery, faculty recruitment plans and clinical training partnerships.
Galveston College President Dr. Myles Shelton commented that "this vote by the Board of Regents enables our pursuit of two wonderful bachelor's degree programs and we must express gratitude to the efforts of our local legislators, our Governor, and our faculty and staff as we move forward in this approval process." The timeline for starting the new bachelor's programs at Galveston College are estimated for the fall semester of 2019. In addition to the required state level approvals, Galveston College must also get approval from its accreditation agency, the Commission on Colleges of the Southern Association of Colleges and Schools.
Contact: Dr. Myles Shelton, President of Galveston College 409-944-1200, mshelton@gc.edu