Galveston College Represents at Texas Community College Day in Austin
February 7th was Texas Community College Day at the Texas Capitol in Austin. It was an opportunity for all community college students and employees to speak to their elected representatives about the importance of community colleges.
Galveston College students and staff were present in order to represent GC.
[Photo L to R] Dr. W. Myles Shelton, president of Galveston College, student Dalton Cueblik, Regent George F. Black, David Eoff, Rep. Wayne Faircloth, Lori Garcia, Regent Raymond Lewis, Jr., students Gabby Zepeda, Johnathan Cardenas and Vincent Gonzalez.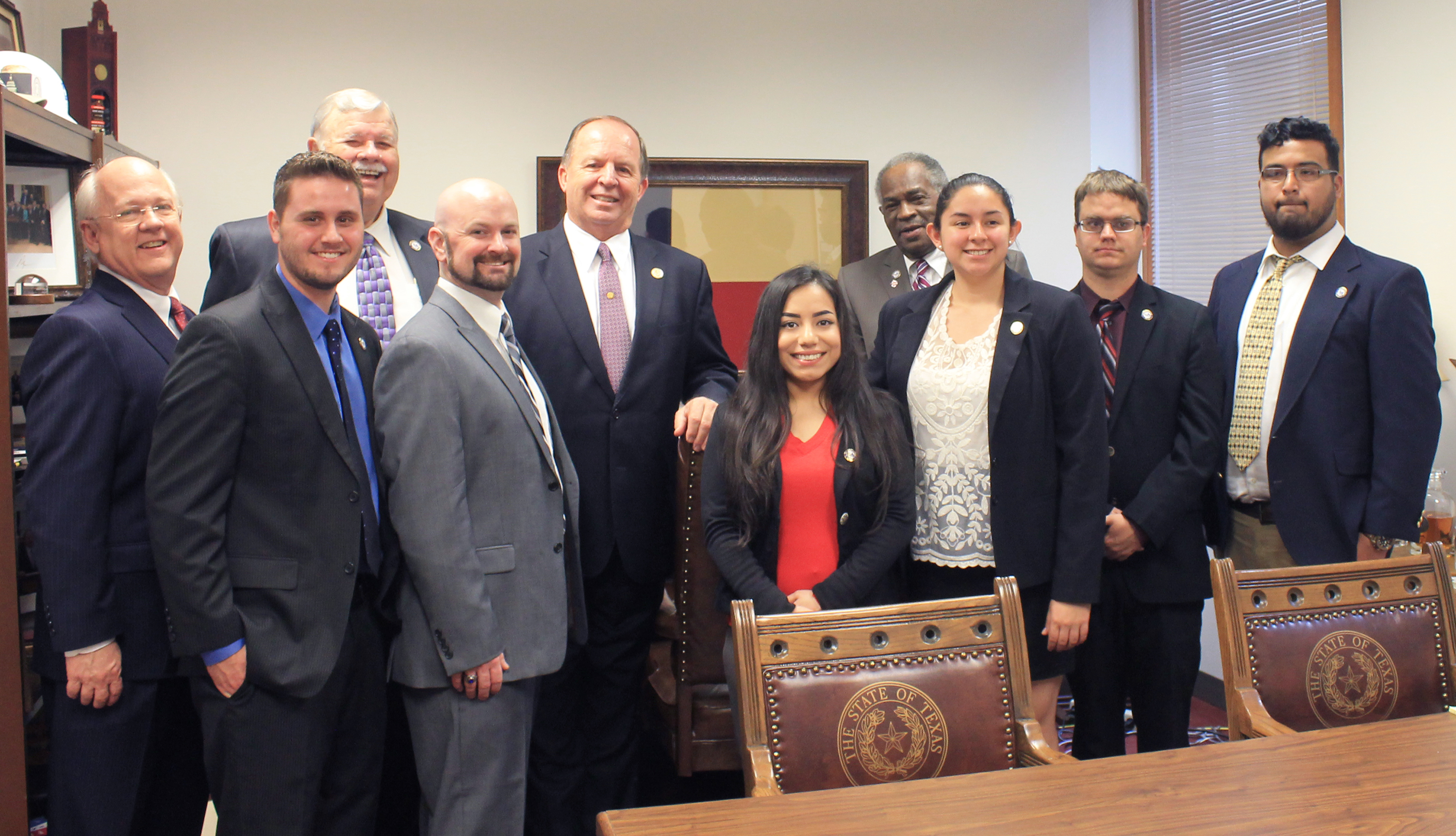 Contact Galveston College