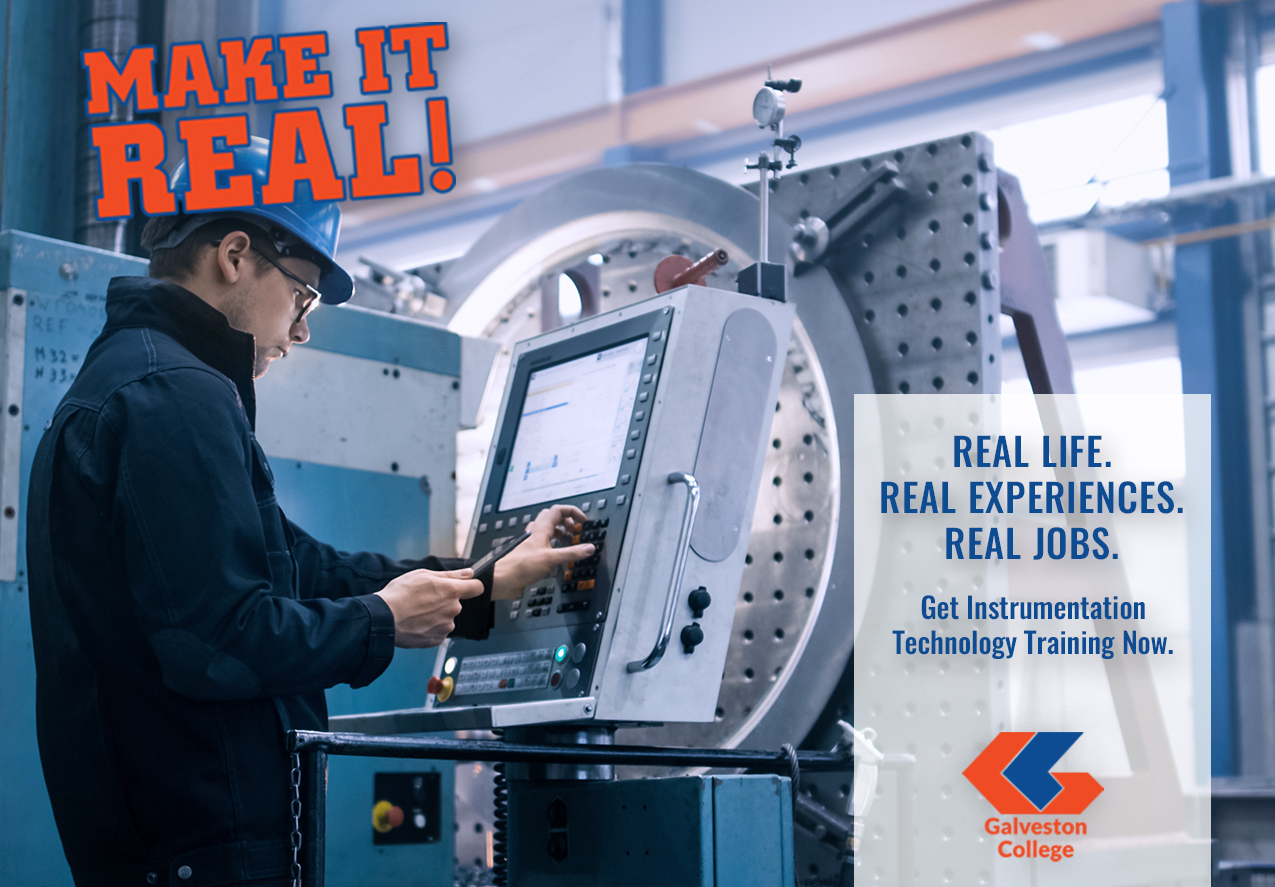 Get Your Technology Career Off to the Right Start!
Begin Pursing Your Instrumentation Technology Training!
Why INSTRUMENTATION TECHNOLOGY?
Machines used across many industries are evolving into complex and intricately connected systems operated by well-trained instrumentation technicians. The Galveston College Instrumentation Technology program trains students to begin entry-level careers in this growing and changing field.
This one-semester Instrumentation Technology program utilizes a comprehensive industrial computer control lab where students learn about control system installation, maintenance and trouble shooting.
Career Opportunities
Chemical and Manufacturing Plants
Power Plants
Oil Exploration and Production Companies
Cross-country Pipeline Companies
Municipal Water Treatment Facilities
Large Buildings or Campuses
Instrumentation Sales
Why Galveston College?
Galveston College is a fully accredited community college and is instrumental in providing the educational needs of the community by providing academic transfer, workforce education, continuing education, and developmental programs.
Within all of these programs, Galveston College maintains the highest level of standards and encourages innovative teaching methods, which take full advantage of current technologies.
Fully accredited, two-year community college
More than 3,000 students enrolled each year
Specialized academic, technical and professional programs
Developmental programs enable success for all students
47 Associate (2-year) & Bachelor Degree Programs / Majors
23 Certificate Programs
Universal Access Scholarships available for qualifying
Galveston students
Smaller class sizes for greater student-teacher engagement