Thank you for your interest in Galveston College!
A representative will contact you soon!
Schedule a tour today at (409) 944-4242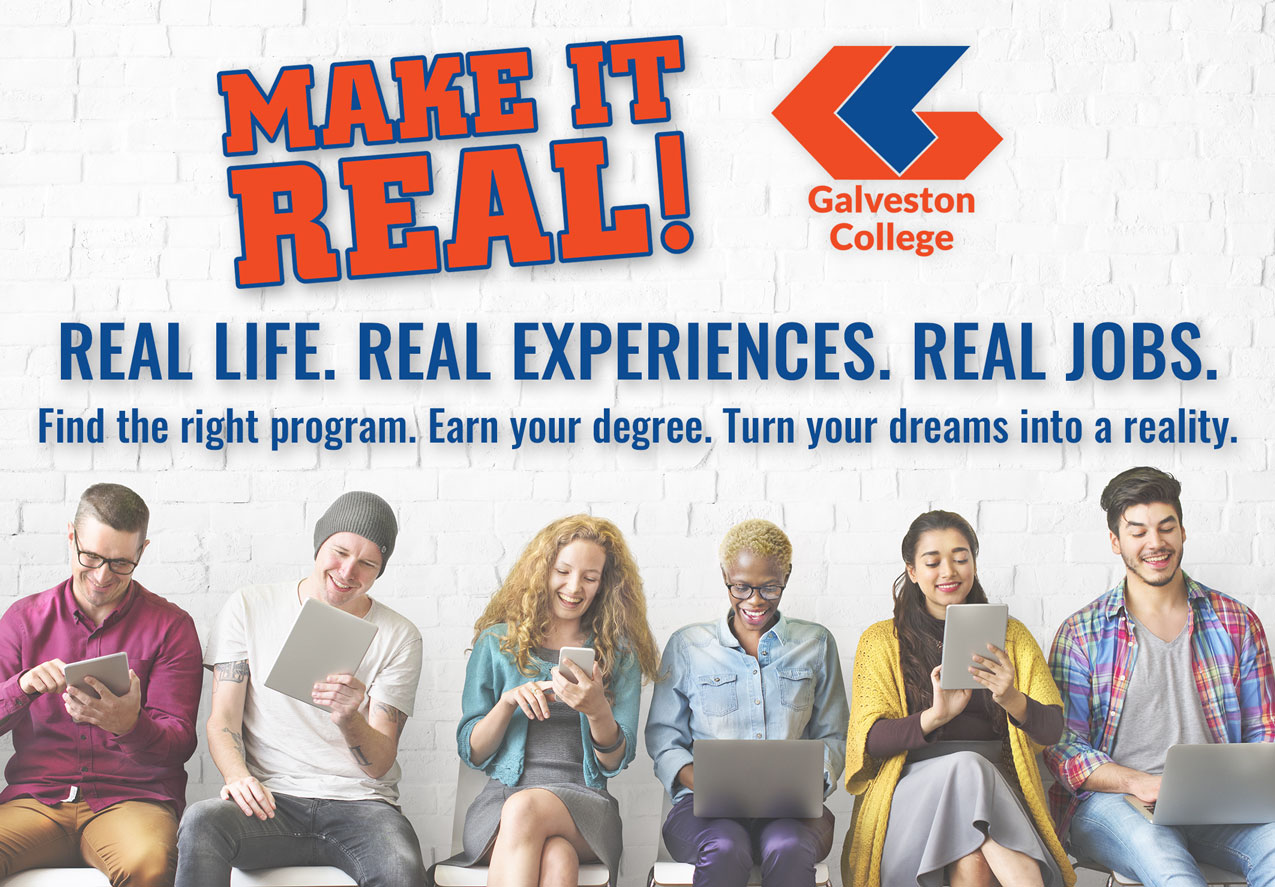 Apply for Admission at Galveston College
The Office of Admissions and Records staff is happy to assist every student with their individual educational goal, because we are committed to the success of every student!
The Office of Admissions and Records provides the following services: Application processing, Degree certification, Enrollment verification, Residency determination, Transcript evaluation/articulation Transcript request processing
Apply for Financial Aid
The Galveston College Financial Aid Office is here to help you and your family plan for the cost of college. We will assist you with applying for financial aid, veterans benefits, scholarships, and other financial aid opportunities. Please stop by to meet our friendly and knowledgeable staff.
The 2019-20 FAFSA application is now available.
The 2019-20 FAFSA application covers Fall 2019, Spring 2020, and Summer 2020 semesters.
Explore Our Programs
Galveston College is a fully accredited community college and is instrumental in providing the educational needs of the community by providing academic transfer, workforce education, continuing education, and developmental programs. Within all of these programs, Galveston College maintains the highest level of standards and encourages innovative teaching methods, which take full advantage of current technologies.
What Sets Us Apart
Fully accredited, two-year community college
More than 3,000 students enrolled each year
Specialized academic, technical and professional programs
Developmental programs enable success for all students
47 Associate (2-year) & Bachelor Degree Programs / Majors
23 Certificate Programs
Universal Access Scholarships available for qualifying Galveston students
Smaller class sizes for greater student-teacher engagement