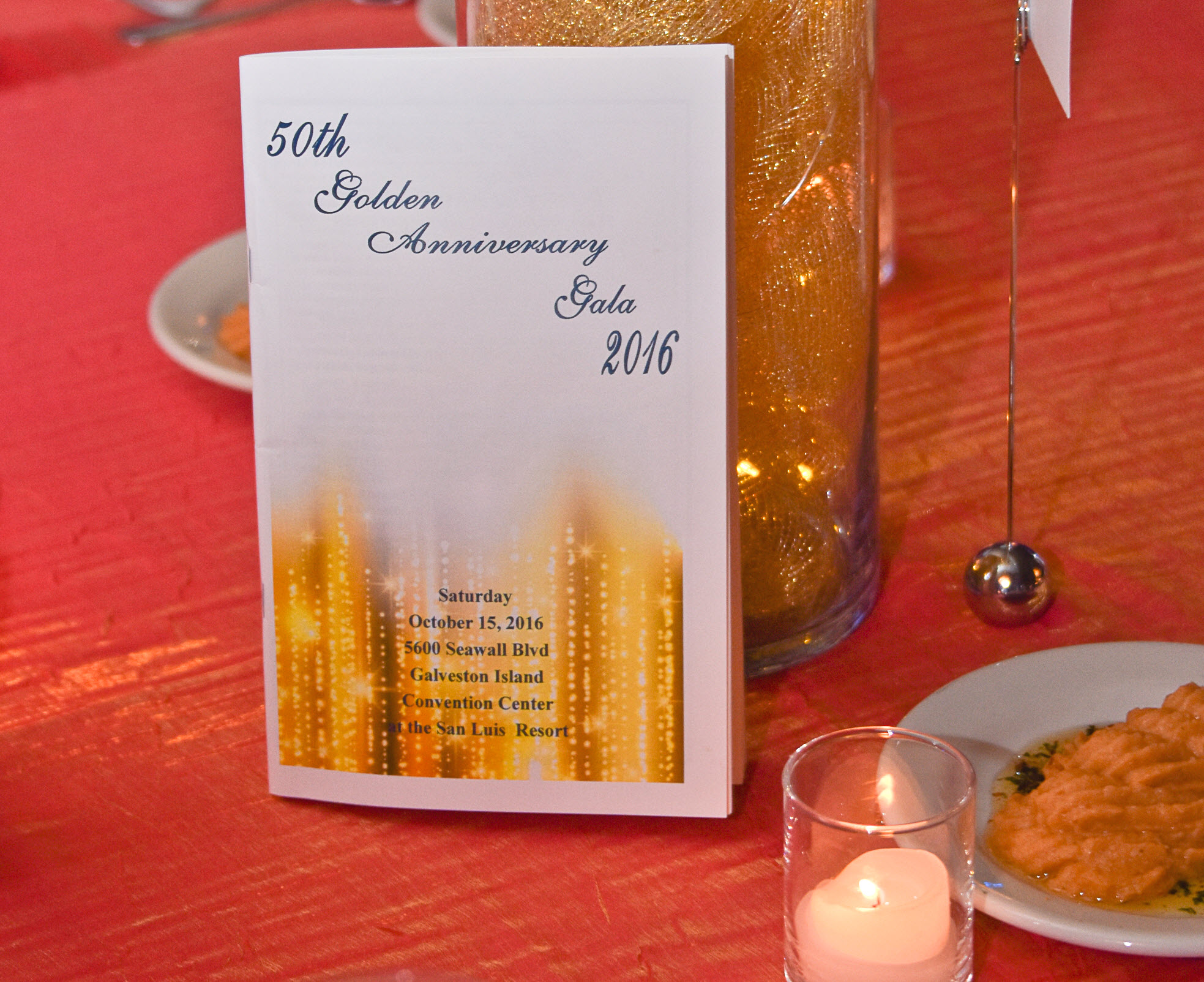 View Photos from Galveston College's 50th Golden Anniversary Gala!
Click on the button to view photos from Galveston College's 50th Golden Anniversary Gala conducted October 15th.
For the Galveston College 50th Anniversary Gala —- the Music Box Theater-Houston (an award-winning professional cabaret theatre)  set to music and parodied the American college experience. Also, the wildly popular fifteen member Mambo Jazz Kings , with orchestra and vocals, knocked out the solid gold sounds of the last five decades during the exciting event.
Dinner featured classic Americana gourmet cuisine from the past and fusion trends from the present. The activities included an upscale silent auction, a Gem of a College Champagne raffle for a specially designed black opal and diamond necklace (value of $10k plus) from John Ford Jewelers, and a totally trip-oriented bid-board.
Proceeds from the gala benefit Galveston College and its scholarship programs.
Use PIN # 3615 to download photos.