Program Director/Program Coordinator
| | |
| --- | --- |
| Name | Tyree Bearden |
| Title | Instructor & Program Director |
| Room | ATC-204 |
| Program Area |  Electrical/Electronics |
| Phone | 409-944-1403 |
| Email | tbearden@gc.edu |
Electrical & Electronics Technology
Galveston College's Electrical/Electronics Technology Program is designed to provide training for persons interested in the installation and maintenance of electrical/electronic systems found in residential, commercial, and industrial facilities. Training, most of which is hands-on, will include such topics as AC/DC theory, basic wiring practices, digital electronics, programmable logic controllers, industrial motor controls, National Electric Code, and other subjects as local needs require. Graduates should qualify for a variety of jobs in the electrical/electronic field as an on-the-job trainee or apprentice assisting in the layout, installation, and maintenance of electrical/electronic systems.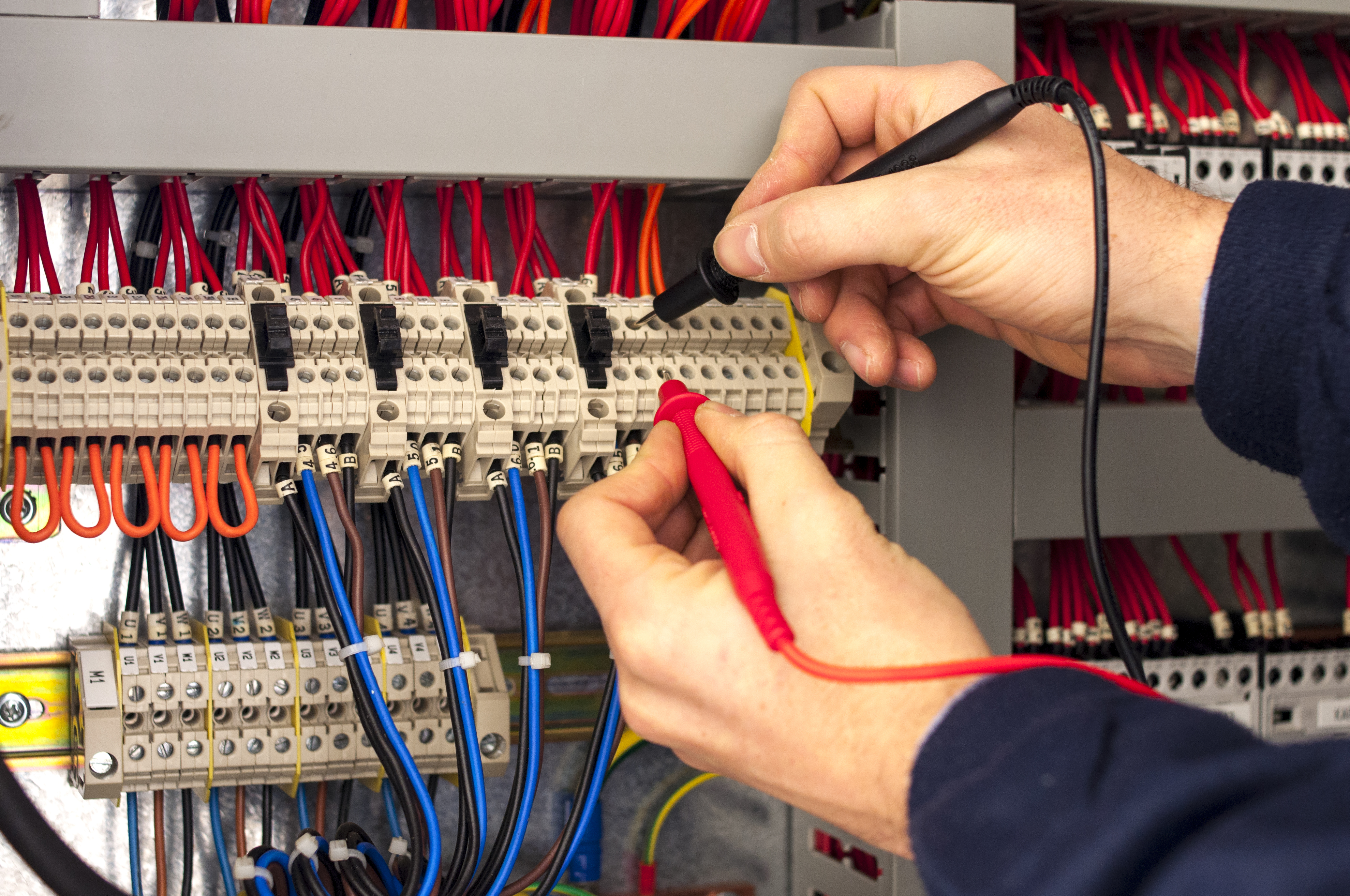 Galveston College's Electrical & Electronics program offers the ETA Certification Exams for individuals entering the Electronics field. The S.E.T (Student Electronic Technician) certification is administered at Galveston College and tests knowledge and skills in Electrical Theory, AC/DC, Analog, and Digital Concepts. For more information regarding the E.T.A certification or exam please contact the program director.
Galveston College's Electrical and Electronics program is also an accredited NCCER program. Students will have the opportunity to obtain credentialing that will put them into an international database for prospective employers within the industry to view a student's Electrical and Electronics credentials. Along with the NCCER certificates, students may also obtain three college certificates and an associate degree. To view the degree plans, click the titles under the degree plan section of this webpage.
Degrees and Certificates
Associates of Applied Science (AAS) – Electrical & Electronics Technology
Certificate – Electrical & Electronics Technology – Entry Level
Certificate – Electrical & Electronics Technology – Advanced Level
Certificate – Electrical & Electronics Technology – Advanced Level Technology
See the most recent college catalog for additional information and course descriptions.
Program Mission & Vision
Program Mission
The Electrical and Electronics Technology Program at Galveston College is designed to provide hands-on training on the same equipment used by business and Industry.  In addition, this program is designed to provide the students with the necessary skills required to be proficient in industrial systems, industrial building/maintenance technology, and facility and equipment maintenance.  Students will have the opportunity to learn various industrial maintenance processes that will provide the basic preparation for entry-level jobs in the fields of Electrical/Electronics and Instrumentation.
Program Outcomes
Demonstrate safe practices and procedures related to electricity, electronics, and electro-mechanical systems, equipment, hardware, and software.
Use oral, written, interpersonal, and teamwork skills to effectively interact with customers, employers, coworkers, and others.
Apply critical thinking skills and problem solving skills
Use computer-aided design technology to perform electronic circuit design, simulation, and analysis
Use basic test equipment to construct, analyze, and troubleshoot electrical and electronic components, circuits, and systems
Demonstrate competency working with various sensors, servomechanisms, programmable logic controllers, industrial networks, microprocessor and PC-based systems, I/O cards, DC and AC drives, robotics, and vision systems.
Demonstrate the ability to select, obtain and use current technical application information and equipment, systems, subsystems and components
Construct, troubleshoot, and repair electrical, electronic, and electro-mechanical systems
Install, configure, calibrate, test, and troubleshoot automated electro-mechanical systems and related equipment, hardware and software
ATE NSF Engineering Technology Instrumentation Project (ETIP)
ETIP is a project to establish a new Instrumentation track in the Electrical/Electronic Program at Galveston College funded by the National Science Foundation.
The new Instrumentation track, prepares students in one semester for entry-level positions as instrumentation helper. The program lays a foundation for students who later plan a career as instrumentation technicians. Students may earn NCCER (National Center for Construction Education and Research) credentials.
PetroChemWorks
PETROCHEM NEEDS YOU.  Discover The Path To YOUR Dream Job!

https://petrochemworks.com/