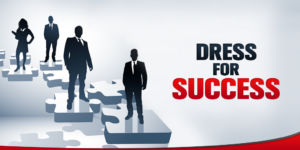 First impressions are critical and an interview goer must make every effort to dress properly for the position for which he or she is interviewing.
Dr. LaToya Mills, student success advisor/counselor at Galveston College, will present "Dress for Success" at 10 a.m. Tuesday, March 27, at the Charlie Thomas Family Applied Technology Center, 7626 Broadway Blvd., Galveston, Texas.
The workshop will give potential applicants knowledge of what is appropriate attire — what to wear and what not to wear to an interview and in the workplace.
For more information about the workshop or Galveston College, contact Amanda Smithson at asmithso@gc.edu.