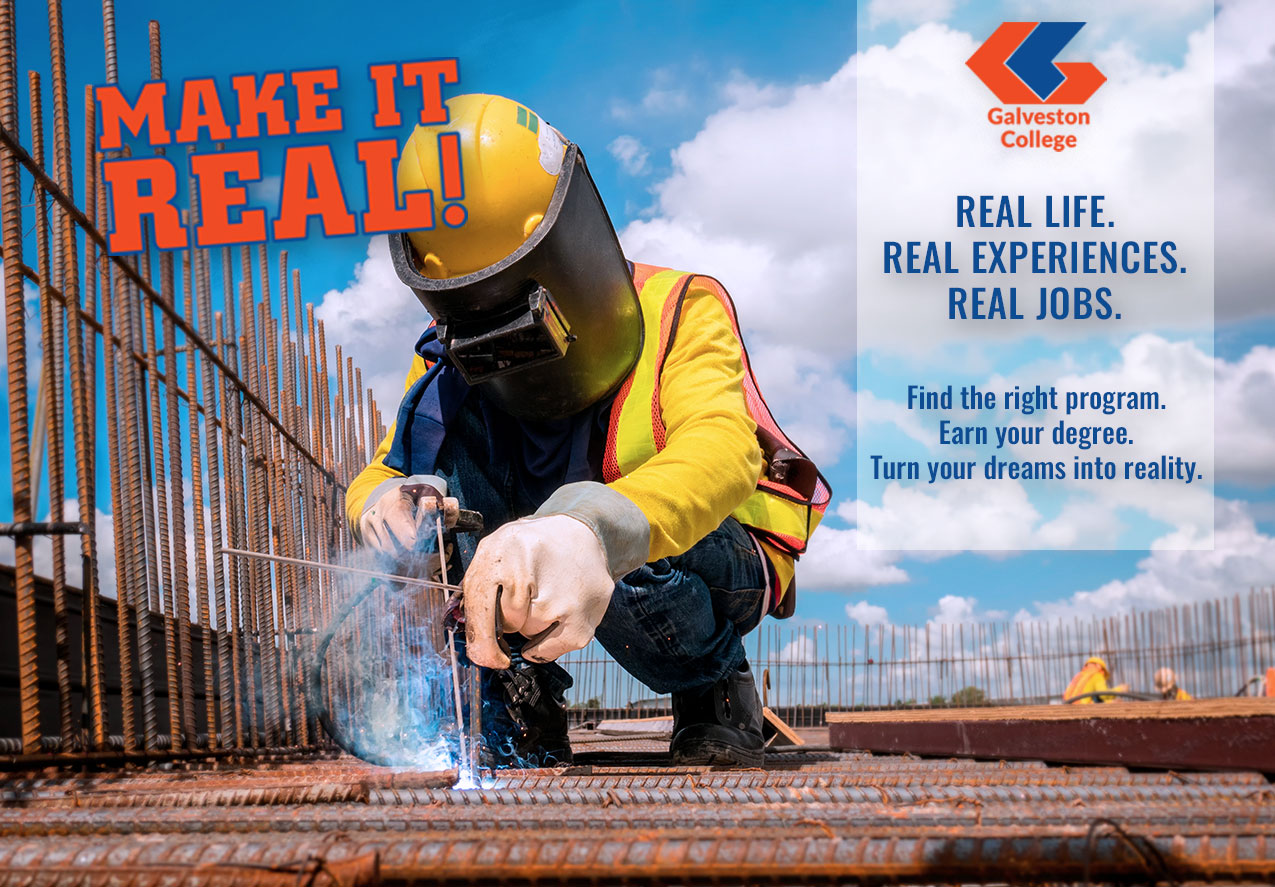 Now Registering for Spring and Summer Classes!
Evening classes available – Take classes while you work. Begin your career today!
WHY WELDING TECHNOLOGY?
The Welding Technology Program at Galveston College is designed to provide hands-on training on the same equipment used by business and industry professionals. Students learn various welding processes including but not limited to shielded metal arc welding, gas tungsten arc welding, and gas metal arc welding.
DEGREES AND CERTIFICATES
Associate of Applied Science in Welding Technology
Multiple Processes Certificate/Level One – Entry
Basic Fitting Certificate /Level One – Advanced
Basic Qualified Welder Certificate- Level Two – Advanced
CREATE CAREER OPPORTUNITY
Acquire the skills and technical training to succeed in tomorrow's job market.
85% of students who complete our workforce education program are employed or pursuing additional
education within one year of graduation.
Fully accredited, two-year community college
More than 3,000 students enrolled each year
Specialized academic, technical and professional programs
Developmental programs enable success for all students
47 Associate (2-year) & Bachelor Degree Programs / Majors
23 Certificate Programs
Universal Access Scholarships available for qualifying
Galveston students
Smaller class sizes for greater student-teacher engagement