Galveston College recently added new assistant softball and baseball coaches to the Whitecaps coaching team.
Former Whitecaps standout and professional baseball player Chad Rogers also has signed on with Whitecaps baseball as a volunteer assistant coach.
Whitecaps Softball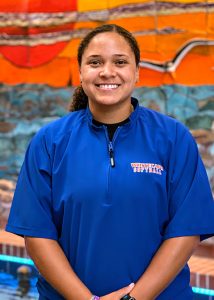 Assistant Softball Coach Tori Smith came to Galveston College from Vernon College in Vernon, Texas, where she spent the last three seasons (2019-2021) as the assistant softball coach for the Chaparrals.
The Chaps completed the year with a 42-12 record, earning the program's highest ranking of sixth in the nation. Coach Smith served as the primary hitting instructor for the Vernon College offense, and defensively, her focal point was on the catchers. Offensively, the Chaps accrued record-breaking institutional statistics in on-base percentage (.447), doubles (144), and home runs (81). In her tenure at Vernon (including a COVID-shortened season), Coach Smith helped lead the program to a compiled 99 wins.
Coach Smith graduated from Cameron University in Lawton, Oklahoma, in December 2018 with a bachelor's degree in Sports and Exercise Science. Before graduating, she completed her Senior Capstone as an assistant coach at Cache Middle School in southwestern Oklahoma. She also aided in the Oklahoma Bulldogs travel ball organization in the summer of 2018.
Coach Smith finished her softball career as a Cameron Aggie after transferring from Northern Oklahoma College-Tonkawa, where she was a two-year starter. As a JUCO product, she said she was excited to continue her career in the NJCAA realm and looked forward to working on the island.
"When considering applicants, Tori's name rose to the top from the beginning," said Maria Winn-Ratliff, head softball coach and athletic director. "Adding someone like Coach Smith to our staff is indescribable. Her passion for the game, on-field coaching, and recruiting abilities and ties are incredible. I'm excited to get the team back on campus so we can get to work."
The Whitecaps softball team will kick off its fall schedule on Saturday, Sept. 25, with a 10-inning game against the Texas Southern University Bobcats at 4 p.m. at the Lassie League Complex in Galveston.
Whitecaps Baseball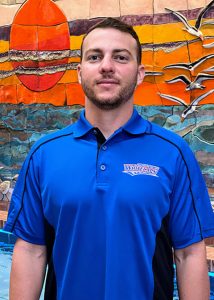 Prior to joining the Galveston College coaching staff, Assistant Baseball Coach Ryne Edmondson spent the summer as the volunteer assistant coach with the Whitecaps. During the 2020-21 year, he played his last season of collegiate baseball at the University of Houston, where he was an outfielder. He is in the Global Retailing master's program in the College of Technology and will complete the program in two semesters.
Before his time at the University of Houston, Coach Edmondson played baseball and earned his undergraduate degree in Kinesiology at Houston Baptist University. Prior to his time at HBU, he played baseball and earned an associate degree at Cisco College, an NJCAA member in Region 5.
"I am excited to add Ryne to our staff and to help mentor him on his journey into college baseball coaching," said Kevin Lallmann, head baseball coach. "Coach Edmondson has been a tremendous player at the NCAA and NJCAA D1 levels and will be a great asset in recruiting, player development and moving our team forward this year. I look forward to our student-athletes returning to campus and to a great fall season."
Coach Edmondson was born in Chandler, Arizona, and graduated from Perry High School in Chandler in 2015. His parents are Tom and Jennifer, and he has two siblings, John and Sarah. His hobbies include golfing and cooking.
"I am very excited about getting into coaching and having the ability to make an impact on student-athletes' lives," Coach Edmondson said. "Throughout my life, I have been blessed to have been surrounded by great mentors and role models who have taught me a great deal about not only baseball but also life."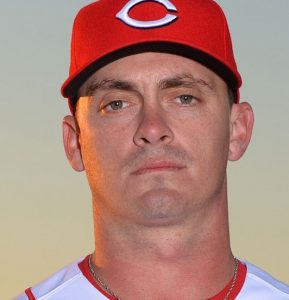 Volunteer Assistant Baseball Coach Chad Rogers was born and raised in Galveston. He graduated from Ball High School in 2007 and was drafted out of Galveston College by the Cincinnati Reds organization in the 28th round in 2010.
Coach Rogers spent six years with the Reds where he accumulated four All-Star bids for their minor league system. He had two Major League Baseball spring training invites and spent his 2014 year on the 40-man roster. He was traded to the Atlanta Braves in 2016 and signed with the Chicago Whitesox in 2017 where he finished his career.
After retiring Coach Rogers went back to school and earned his degree in Kinesiology at the University of Houston-Clear Lake. He now operates a baseball training academy in Galveston.
"I could not be happier that Chad has agreed to be part of the Whitecaps baseball program," Coach Lallmann said. "Coach Rogers knows firsthand what it takes to compete in Major League Baseball, and he brings a great amount of experience in training and education to the program. He is an outstanding addition to our coaching staff, and I know our players will be excited to welcome him to the Whitecaps baseball family."
Galveston College baseball's fall schedule will begin Friday, Sept. 10, at 1 p.m. against the San Jacinto College Gators at Bernard Davis Stadium in Galveston. On Saturday, Sept. 11, the Whitecaps take on the Alvin Community College Dolphins at 1 p.m. at home.