Online.

On campus.

Or both.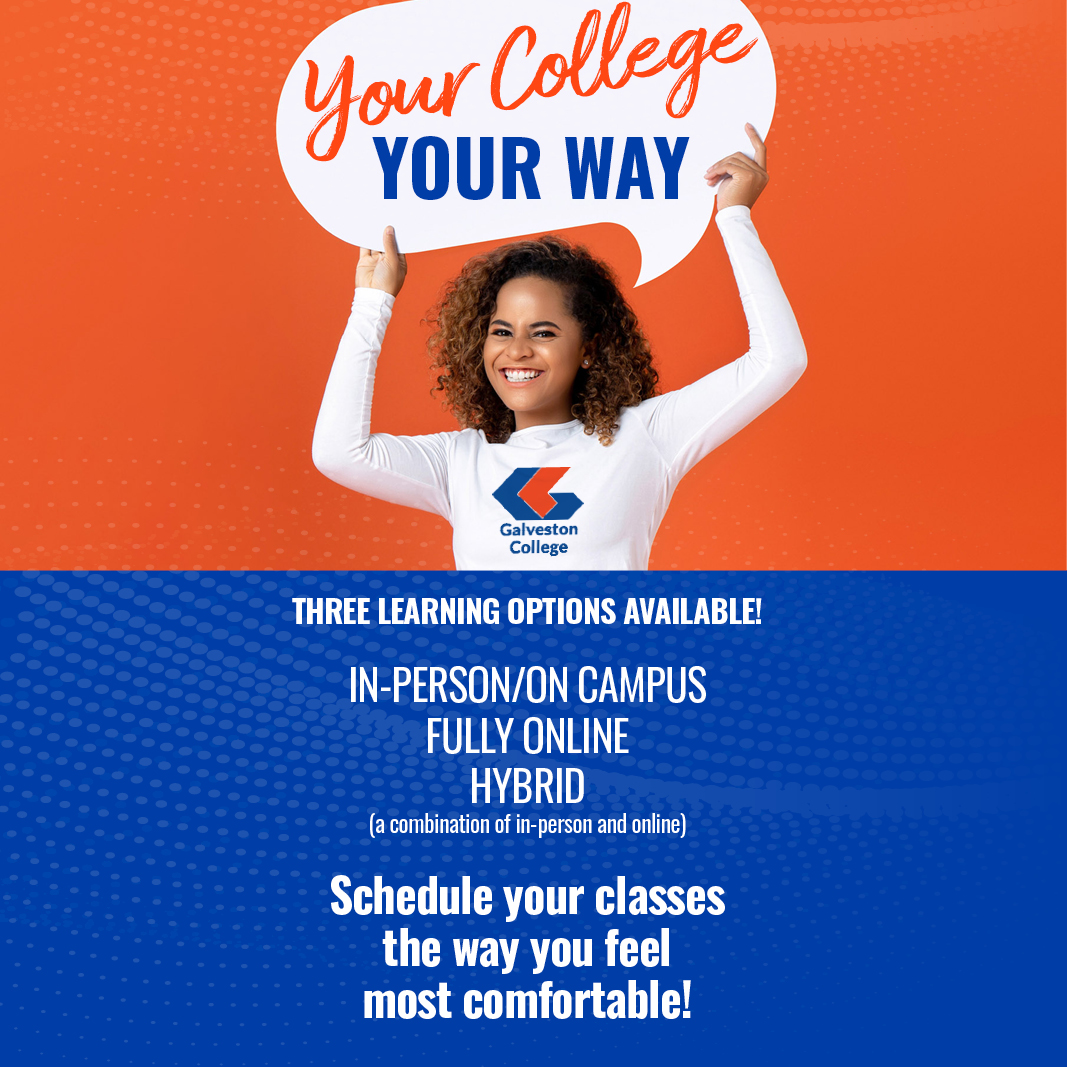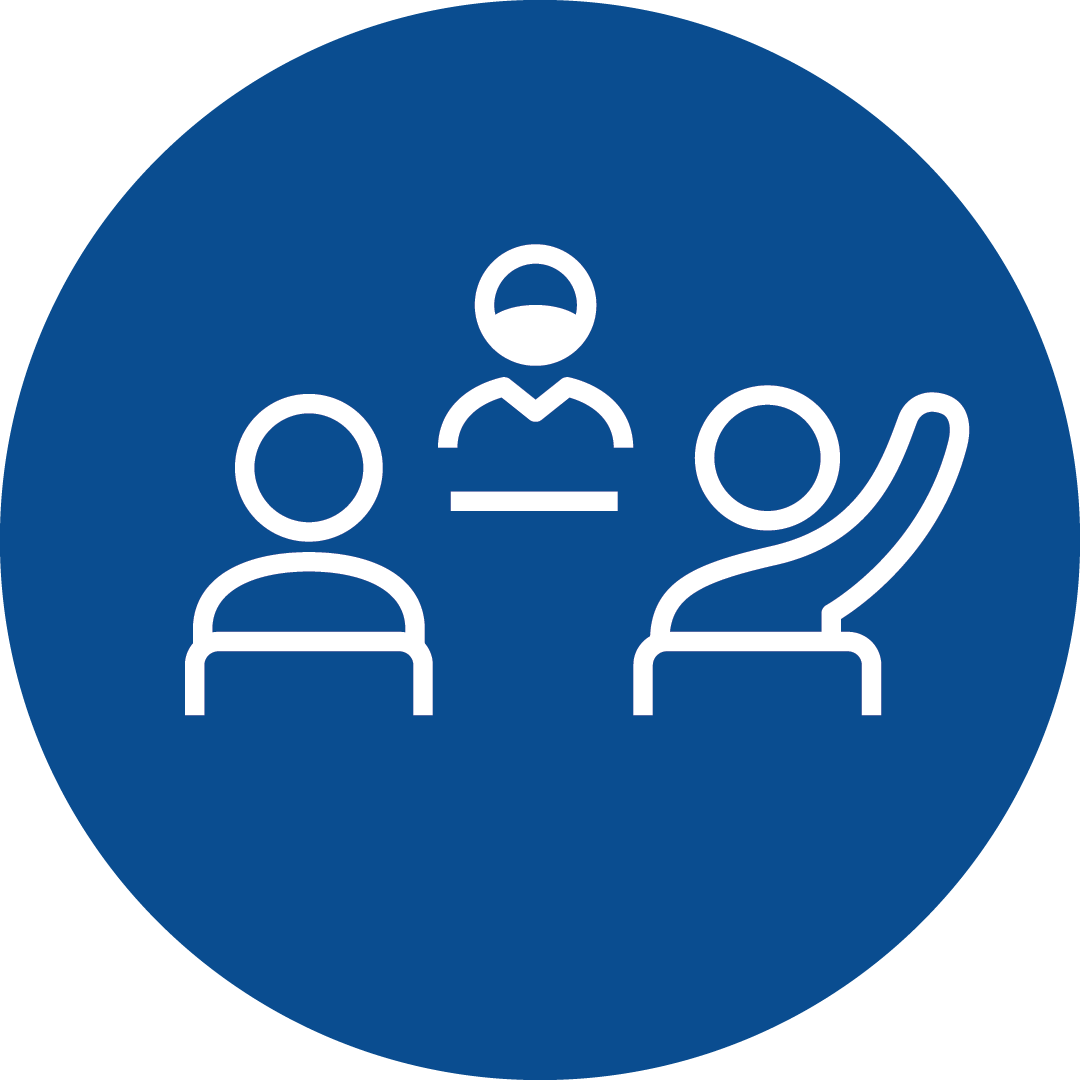 In-Person/On Campus
Is traditional on-campus instruction right for you? Enroll in F2F classes with small class sizes that allow for interaction with instructors and students, as well as appropriate social distancing.
* All F2F classes will be prepared to move online completely in the event that health and safety concerns make it necessary.
Search for Classes
In Person/On Campus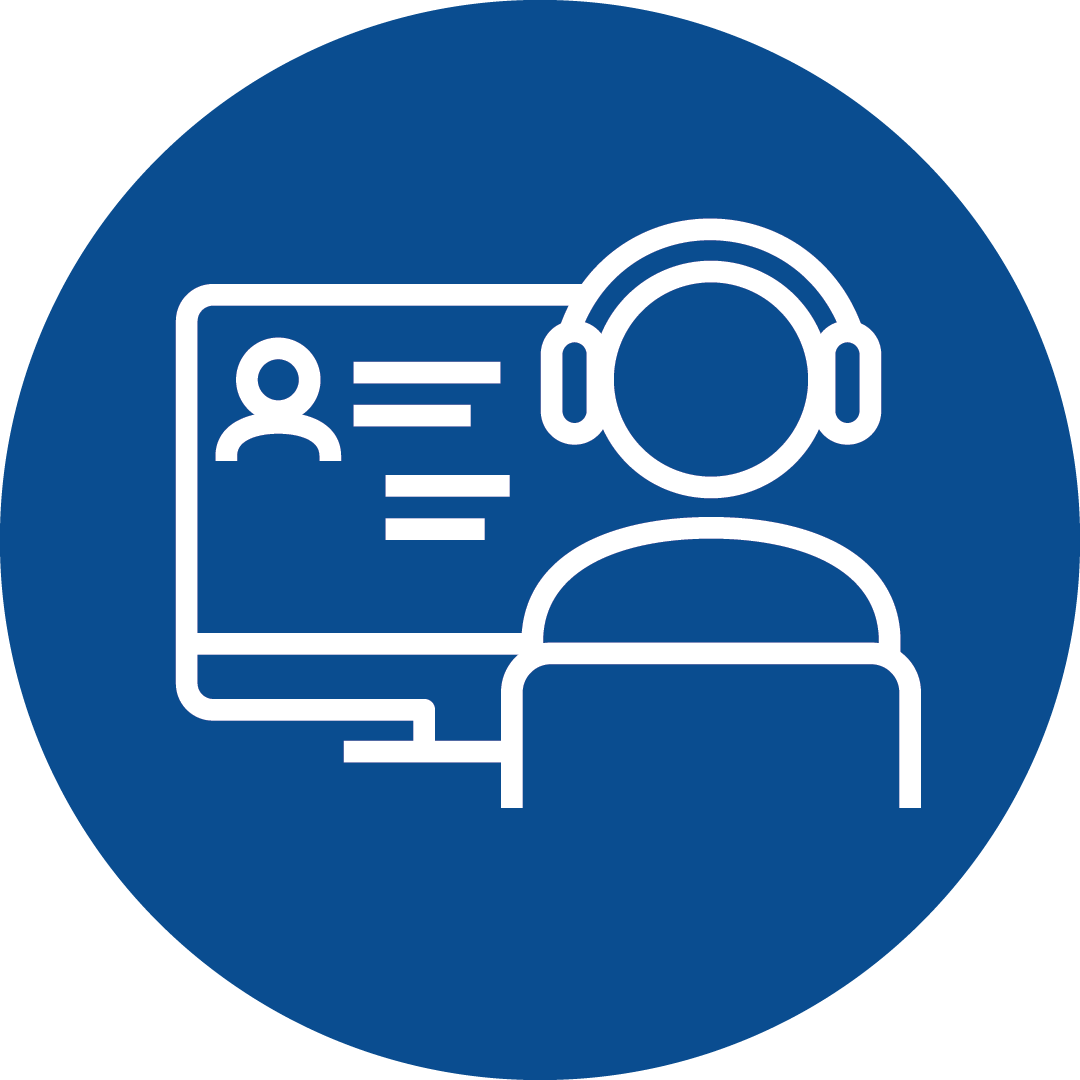 Fully Online
(Online and Videoconference)
Do you like a routine, but need the flexibility of online classes? With this option, your coursework will be completed online, but your lectures and instruction will be taught via Zoom videoconference at specific times on specific days, just like a face-to-face class.
Search for Classes
Internet - Fully Online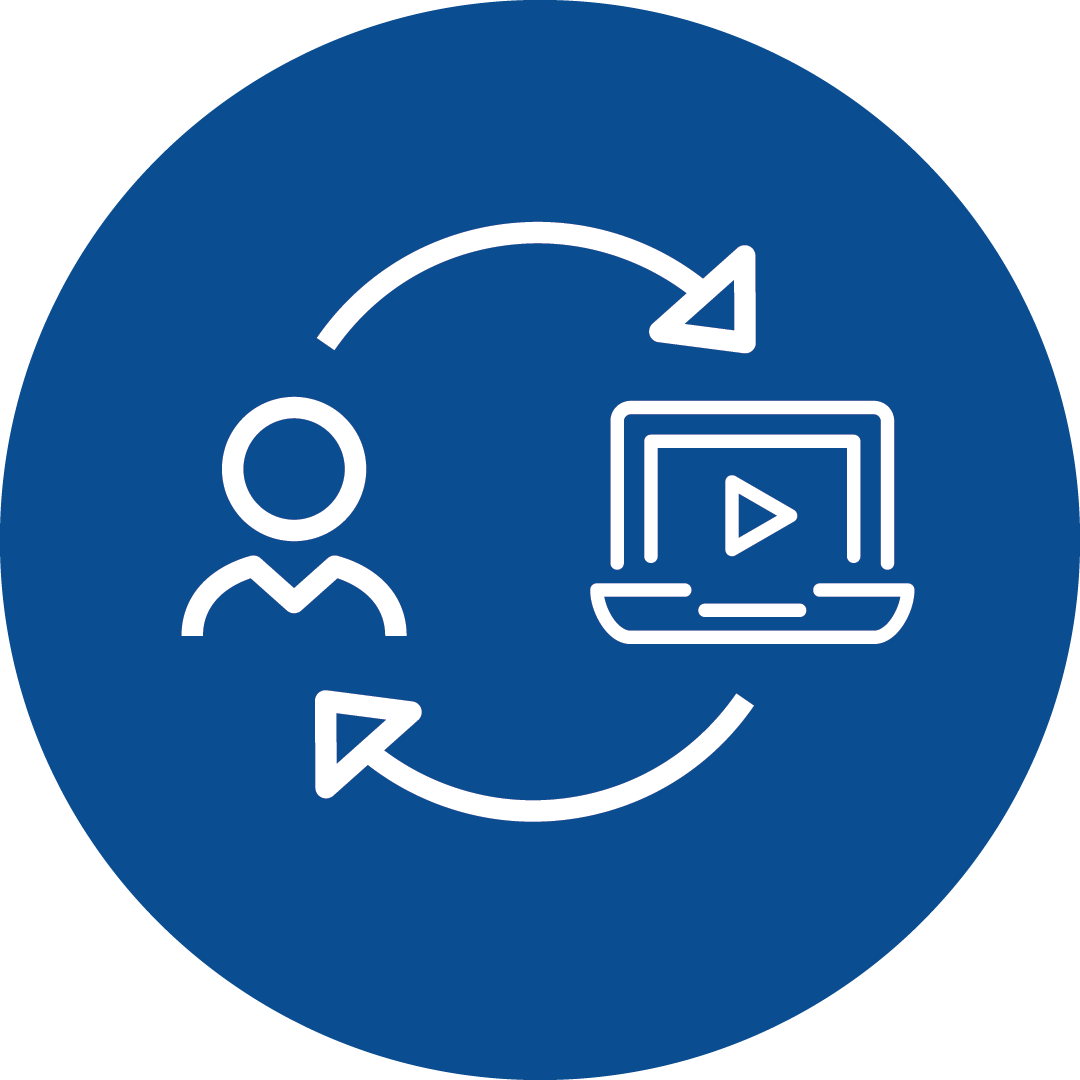 Hybrid
Do you enjoy attending classes on campus, but like the flexibility of completing some of your coursework online? In this option, you will have a combination of face-to-face and traditional online instruction.
Search for Classes
Hybrid
Galveston College Hours
Monday - Friday
8:00 a.m. -  
5:00 p.m.