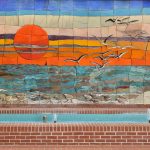 The Galveston Community College District Board of Regents on June 9 accepted an American Rescue Plan Act of 2021 Higher Education Emergency Relief Fund III (HEERF III) grant award increase of $2,118,460 to enable the college to continue to respond to the coronavirus.
On March 11, the American Rescue Plan Act of 2021 was signed into law. The ARP appropriated approximately $39.6 billion for the HEERF and represents the third stream of funding appropriated for the HEERF in response to COVID-19.
Galveston College has been awarded $4,367,587 through the U.S. Department of
Education for the ARP HEERF III grant. Of the total amount awarded, a minimum of $2,249,127 is to be allocated for student aid and a maximum of $2,118,460 for the institution. The budget period is May 5, 2020, through May 18, 2022.
Through HEERF, emergency student aid grants have been awarded to students whose lives were disrupted because of COVID-19 and who faced financial challenges due to job loss and unemployment, healthcare, childcare and other unexpected expenses.
In other board action, the regents approved a proposal to use $222,578.12 in HEERF II grant funds to purchase equipment and installation services from DataVox for wireless access points across many areas at the main campus and the Charlie Thomas Family Applied Technology Center. Based on the results of a wireless survey, this refresh will help provide broader wireless coverage and improve performance for students, faculty and staff.
Additionally, the board approved a proposal to use $290,588.83 in HEERF II grant funds to purchase equipment and installation services from Presidio to replace network switches in Moody Hall, Regents Hall and the Mary Moody Northen Center on the main campus. The project will help upgrade and replace existing gear in these areas with Cisco 9300 series switches and includes the Cisco DNA Center appliance, which will help to improve
visibility and management capabilities.
Regents also approved the purchase of 82 Dell All-in-One OptiPlex 7490 AIO
series desktops from Dell EMC at a cost of $109,880 to refresh computer labs in the Student Success Center (Northen Center 119) and Regents Hall Room 357 on the main campus and Room 300 at the Charlie Thomas Family Applied Technology Center.
In other action, board members:
-adopted a resolution granting residence homestead tax exemptions for the 2021 tax year.
-approved a change in rank for Clint Jones from instructor to assistant professor of Developmental Mathematics.
-accepted the retirement of Elizabeth Tapp, associate professor of Psychology and program coordinator for Psychology and Sociology.
-appointed Regent Rebecca Trout Unbehagen as an alternate voting delegate to the Community College Association of Texas Trustees Annual Conference on Sept. 16-18.
-approved investment firms Gilford Securities, Inc., Landenburg Thalmann & Company. LOGIC (Local Government Investment Cooperative), Lone Star Investment Pool, TexPool, TexTERM and Vanguard (mutual funds) as required by the Public Funds Investment Act.
-reaffirmed Board Policy CAK Local, which contains the college's investment strategy, and resolution as required by the Public Funds Investment Act.
-approved a one-year contract extension for landscaping maintenance services with Beach Town Lawn Service LLC.
-renewed National Flood Insurance Program and Texas Windstorm Insurance Association policies and purchased additional insurance coverage for property and contents.
-renewed Texas Association of School Boards Risk Management Fund insurance coverage for unemployment and workers' compensation coverage.
-accepted the third quarter investment report.
-authorized Dr. Myles Shelton, president, to negotiate the purchase of property.
-heard a report on the results of the 2021 Media Preferences (MediaPrefs) survey of Galveston College students from Carol Langston, director of Public Affairs.
-heard an update from Janene Davison, president of the Faculty Senate.
-reviewed the monthly financial reports presented by Jeff Engbrock, chief financial officer/comptroller.