Inceptia Financial Avenue
Galveston College has teamed up with Inceptia to give you a leg up on financial education via their online program, Financial Avenue. With Financial Avenue, the idea is to provide you with smart resources to help demystify the world of personal finance. Trust us – getting a handle on your money doesn't have to feel overwhelming or restrictive. It's all about empowering yourself with smart basics, and planning from there.
With Inceptia's money mascot, the Knowl, as your trusty guide, you will have access to ten online courses that take on big financial topics, including:
• Psychology of Money
• Foundations of Money
• College and Money
• FAFSA
• Loan Guidance
• Earning Money
• Credit and Protecting Your Money
• Spending and Borrowing
• Debt and Repayment
• Future of Your Money
We get it, sometimes financial education can be pretty boring and it doesn't always make a lot of sense if you don't know how to put your knowledge into action. But, Financial Avenue keeps you on your toes with quizzes, videos, interactive tools, and action plans at the end of each course. With all these tools, we've made it pretty easy to know
exactly what you can begin doing RIGHT NOW to put your financial knowledge to good use. After all, the Knowl says there's no time like the present.
The Knowl is here to help you get Knowl-edgeable about money
Getting Started
Get started by setting up your private account at FinancialAvenue.org. Select your school's state and city, then choose your school. Enter valid email address and select "I am a new user." Input your full name, agree to the use policy, and click "Enroll in course." Canvas will send a confirmation link to your email. You must click the link in this email to complete registration. Choose your password and timezone and click "register."
Returning Users
Using your email address and password, you can return to your Financial Avenue account any time to review or finish courses, access tools and tips, and track your progress.
The Financial Avenue App is Available!
If you haven't already, download the Canvas Student app for Android or iOS devices and click "Find my school.'
Then, search for "Inceptia" (the nonprofit org that created Financial Avenue). Be sure to click "Next" after you have typed in Inceptia.
Finally, simply login to the app using your existing Financial Avenue email and password. For more detailed instructions, or to the login by using your QR for mobile login code, check out this handy guide.
Follow the #Knowl
Also, the Knowl would appreciate it if you followed them @MoneyKnowl and #Knowl. The Knowl will be sure to make it worth your while by sharing tips, resources and strategies to help you become a Money Mastery Ninja.
Questions & Support
Inceptia Customer Service
888.454.4668
[email protected]
Contest Details
The contest is for a $500 scholarship drawing.
Complete the Financial Avenue modules with a score of 75% or higher on the module Post-Quizzes:
• Foundations of Money
• College and Money
• Future of Your Money
The contest will begin September 25, 2023 and end November 15, 2023.
The winner will be announced Galveston College social media platforms.
Student must be enrolled in at least 3 credit hours to qualify for the scholarship drawing.
Start your money knowledge journey here!
WINNER Announced Fall 2022 - Bahaa Chreidi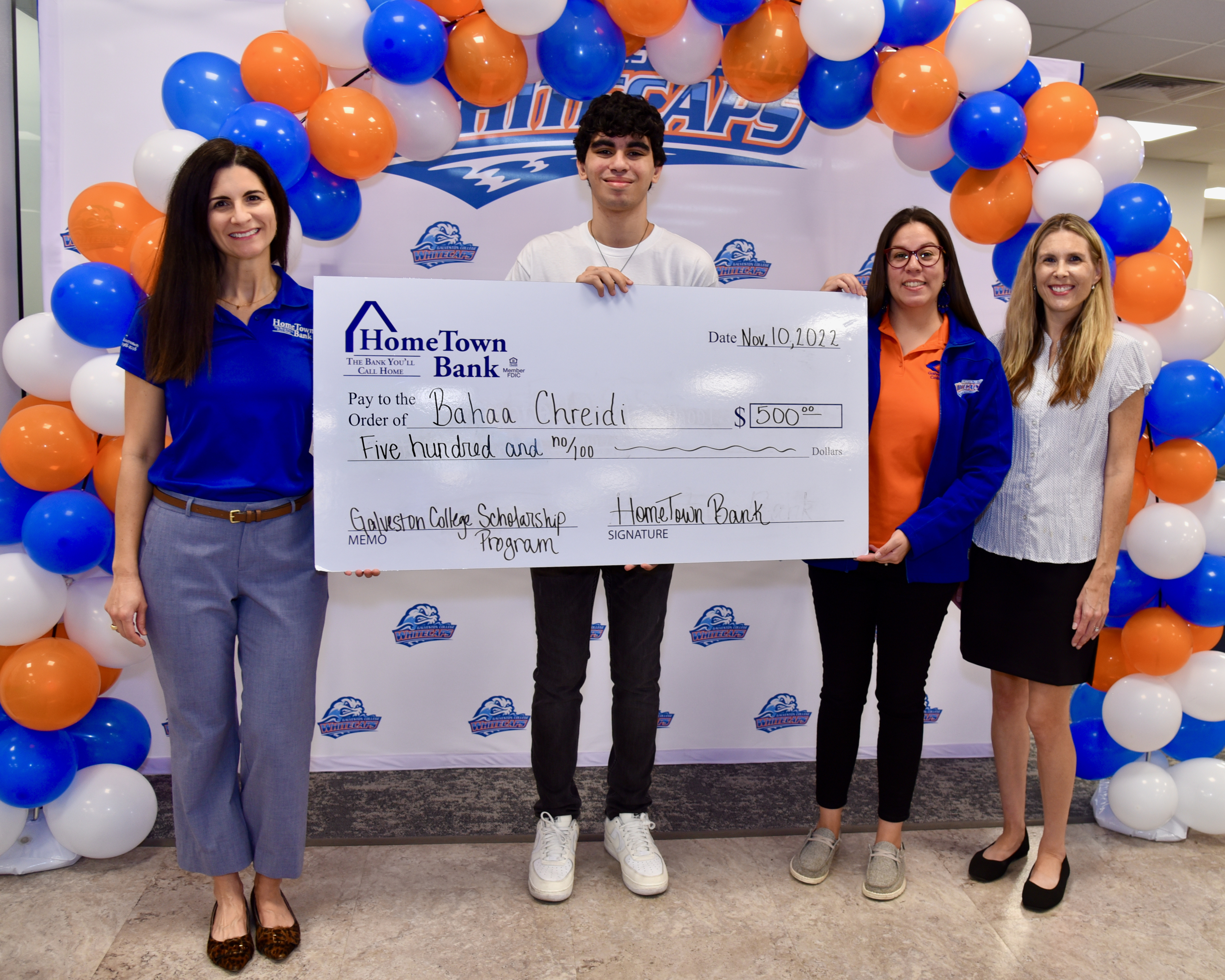 Upcoming Financial Literacy Webinars for Students
The following Literacy Webinars are given by Trellis Company to assist students to gain knowledge as they journey through their financial life. Click on the links below to register.

Lunch with the Coaches – About Student Loans
Date: October 18, 2023
Time: 12:00 PM CST
Spend your lunch break with the financial coaches as we talk about student loans, including how to track your loans and the different repayment options for federal loans.

Plan and Spend
Date: October 26, 2023
Time: 4:00 PM CST
Good money management habits can have a lifetime of value. In this session, you'll learn how to create spending plans and cash flow statements, how to understand and differentiate needs and wants, and how to track where your money is spent.

Lunch with the Coaches - About Savings
Date: November 1, 2023
Time: 12:00 PM CST
Spend your lunch break with the financial coaches as we talk savings, including an emergency fund, setting goals, and different ways to save.

Being Smart About Student Loans
Date: November 8, 2023
Time: 4:00 PM CST
In this session, you'll learn the importance of tracking both federal and private student loans, as well as the implications that loan mismanagement can have on your credit histories.

Earn Money on the Side
Date: November 16, 2023
Time: 4:00 PM CST
In this session, we will look at several ways to earn money while still focusing on school.
April is National Financial Literacy Month and we are here to support all of our students and the Galveston College community. This month is about raising awareness about the importance of financial education and empowering students to effectively manage their finances every day.
Presidential Proclamation--National Financial Literacy Month