Galveston College Library names new staff members
Jan 19, 2022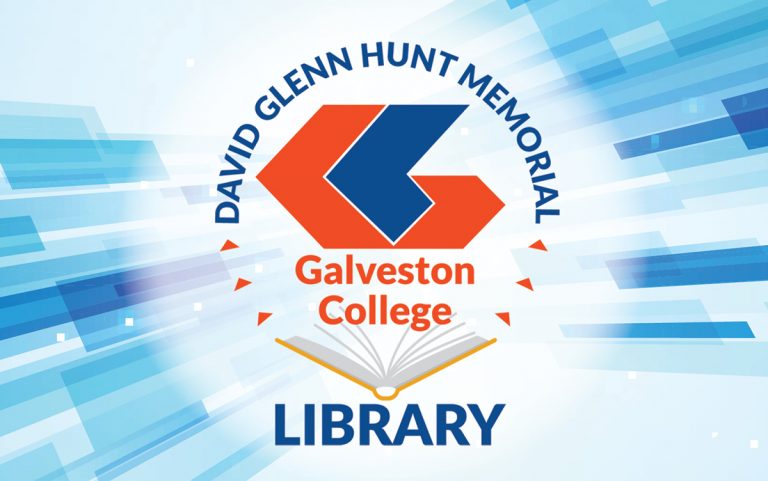 Telishia "Tee" Mickens, director of library and learning resources at Galveston College, has announced two new staff members at the David Glenn Hunt Memorial Library.
Librarian Alexandria Trombley comes to Galveston College from the Harris County Public Library. She earned a Bachelor of Science in Criminal Justice in 2015 from Sam Houston State University and graduated from the University of North Texas with a Master of Library Sciences in 2019.
"I have been working in libraries for a little over five years now. Through that time, I have developed a passion for teaching the public about the love of literacy and learning," Trombley said.
"I hold a strong belief that knowing the love of learning and literacy does not just stop after you leave high school, college or a university, but it should be something you carry with you in your everyday life. During my time and experience in public libraries, I have developed programs to help teach that love of literacy for everyone, focusing on neurodiversity and different learning styles. I am very excited to have an opportunity to be here at Galveston College and have been looking forward to working with everyone here."
Library Assistant Jayden Franke comes to the college from Stephen F. Austin State University in Nacogdoches, where she earned her bachelor's degree in history in December.
Originally from Liberty, Texas, Franke served as a staff reporter at the SFA student newspaper, The Pine Log, and worked at the university's archives and the Stone Fort Museum on campus.
"When I am not working, I enjoy baking, hiking and traveling — my favorite place so far being Hot Springs National Park," Franke said. "I look forward to calling the Island and Galveston College home in the coming months."
"We are excited to have Alexandria and Jayden as part of the library team," Mickens said. "Everyone on the library team brings a unique and diverse set of skills, and I am excited about the future of the library.
"Helen Kelly once said, 'Alone we can do so little; together we can do so much.' There is so much to be done at Galveston College Library, and the library team looks forward to working collaboratively with the faculty, students and college community to promote student success through library services to empower our students to effectively find, evaluate, manage, apply and ethically use information in their academic research assignments, future educational endeavors, careers and as life-long learners in an information-driven society."
The library is open from 7:30 a.m. to 9 p.m. Mondays through Thursdays, 8 a.m. to 5 p.m. Fridays, and 8 a.m. to 12 p.m. Saturdays. Library services are available online at https://library.gc.edu/home.