Galveston College Theatre to present 'The Vintage Radio Hour'
Feb 14, 2022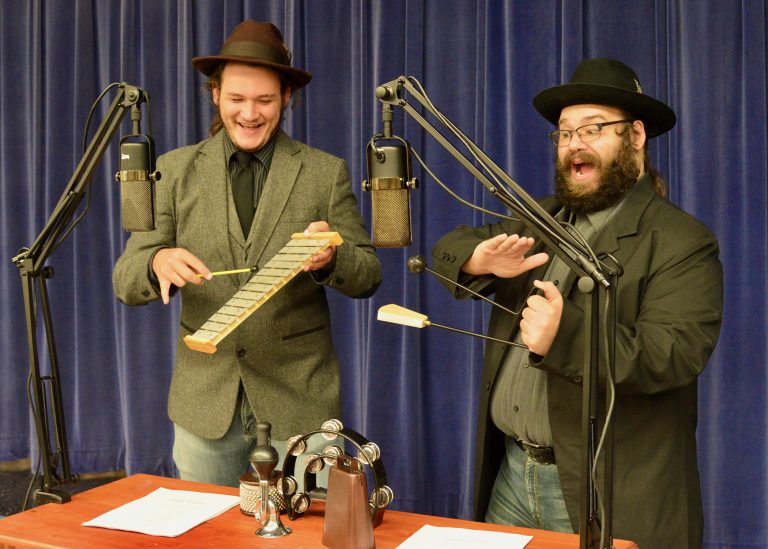 The talented cast of the Galveston College Theatre Department will bring back Valentine's Day episodes from two of the most popular radio programs of the 1940s, "The Thin Man" and "My Favorite Husband," for its upcoming virtual production of "The Vintage Radio Hour" via Vimeo.
The show will run Monday, Feb. 14, through Monday, Feb. 28. There is no charge for access to the virtual event. Performances will be open to the public at https://vimeo.com/669954566/a4fe953112. The password is GCSPRING2.
"Before the era of computers and television, radio provided entertainment by presenting programs of mystery, intrigue, comedy and romance," said Program Coordinator for Performing Arts Liz Lacy, director of the show. "Please join us for 'The Vintage Radio Hour' and enjoy these nostalgic programs."
Company members include Walker Albert, Dorion Alcantar, Eva Arita, Elijah Barrie, Daniel Bourque, Alyssa Gudz and Benji Wright Shelton.
Galveston College's award-winning Theatre department stages up to five productions a year. Its 2020-2021 virtual production of "The Invisible Man" was one of only 11 productions from colleges and universities throughout a five-state region to be invited to be presented at the Kennedy Center American College Theatre Festival Region VI Festival 53.
Please email Lacy at llacy@gc.edu for more information about the Galveston College Theatre department.
Above: Galveston College Theatre company members (from left) Benji Shelton and Daniel Bourque rehearse for the upcoming production of "The Vintage Radio Hour."