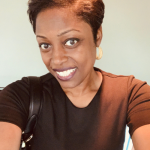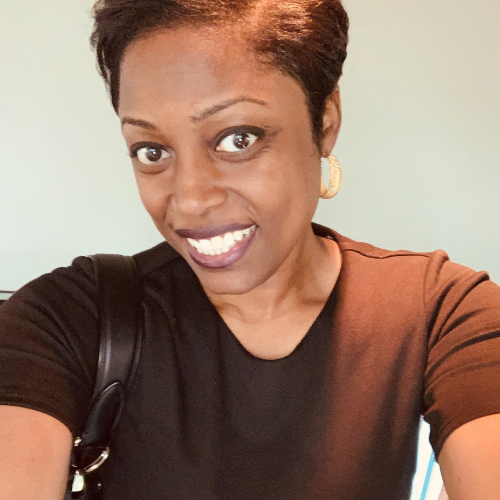 The audience will have a front-row seat as Galveston College continues its 2021 virtual lecture series on Diversity, Inclusion and Empowerment with "Black Hollywood: How African Americans Gain Agency and Empowerment in the Movie Industry" featuring Dr. Kimberly Fain on Tuesday, April 27, at 6:30 p.m. via Zoom video conference.
Dr. Fain is a visiting professor at Texas Southern University, an author and a licensed attorney. She holds a Doctor of Philosophy in Technical Communication and Rhetoric from Texas Tech University, a Juris Doctor from Thurgood Marshall School of Law, a Master of Arts from Texas Southern University and a Bachelor of Arts from Texas A&M University at College Station.
A featured speaker on national radio shows and podcasts, Dr. Fain's publications include books, reviews, essays, and chapters in various journals and presses, such as Buffalo Journal of Gender, Law & Social Policy, JSTOR Daily, McFarland, Modern Fiction Studies, National Book Review, Ploughshares, Scarecrow and Southern Studies.
She has served as associate editor of World Literary Review and has published three books: "African American Literature Anthology: Slavery, Liberation and Resistance," "Black Hollywood: From Butlers to Superheroes, the Changing Role of African American Men in the Movies" and "Colson Whitehead: The Postracial Voice of Contemporary Literature."
For her 2017 blog series in Ploughshares, "The Black Aesthetic," she published essays on the musical revolution and the cultural rhetoric of Beyoncé, Jay-Z, Kendrick Lamar, Prince and SZA. Her series claims, "When poetry is set to music, harmonious beats relay liberating feelings that transcend history and culture."
"We are very excited to have Dr. Fain present at our lecture series. The presentation will surely enrich our view on Diversity, Inclusion and Empowerment in American culture and the movie industry in the United States," said Dr. Laimutis Bytautas, chair of the Faculty Professional Development Committee at Galveston College. "We would like to invite all of you to this exciting lecture and to share this invitation with your family and friends."
To access the April 27 lecture, visit the following Zoom link on the internet:
https://us02web.zoom.us/j/84136870565?pwd=Y3N5QkdGT0lWeUhmRi9qRHFIS2ZGdz09
Meeting ID is 841 3687 0565. Passcode is Galveston.
For more information about the Galveston College lecture series, please contact Dr. Laimutis Bytautas, chair of the Faculty Professional Development Committee, at lbytautas@gc.edu.