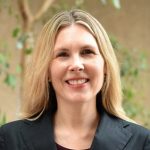 Kelly Merry has joined Galveston College as director of development and the Galveston College Foundation.
Merry has 18 years of experience working as a development professional, with individual success in major gift, planned gift, capital campaign, donor relations, and annual gift work, as well as organizational success in leading and growing a development team.
"Kelly brings to us extensive fundraising experience in a variety of areas, and I am extremely impressed with her enthusiasm, knowledge and commitment to student success," said Dr. Myles Shelton, college president. "The search committee did a wonderful job in finding the right candidate in Kelly. She understands the mission of Galveston College, our students and our community. We are truly excited to have her join our team."
Merry most recently served as a foundation director at a children's hospital in the Pacific Northwest where she worked on a $1 billion campaign. She has served on the boards of directors and executive committees of the Association of Fundraising Professionals Washington Chapter and Washington Planned Giving Council, where she most recently served as immediate past president. She is a past member of the Puget Sound Chapter of the Penn State Alumni Association's Board of Directors and is a member of the Phi Beta Kappa Society.
Merry holds a certificate in fundraising management from the University of Washington and a bachelor's degree in sociology and a minor in information systems and statistical analysis from the Schreyer Honors College at Pennsylvania State University.
Merry said she is excited to join the Galveston College family.
"The rich history of Galveston Island, the vibrancy of its community and the positive impact Galveston College has on its students drew me to this position," she said. "I look forward to immersing myself in the community and helping support the vision of a progressive, dynamic institution of higher education known for its partnerships with businesses and organizations and its commitment to provide a quality learning environment that is student-focused."