Members of the Developmental Education Team want to help students realize their success and transition to college level courses with confidence. Developmental Education provides an important service to support student success for students who indicate a deficiency in math, reading, and/or writing. Through collaborative studies, learning communities, learning framework classes, and computer-assisted and media-assisted courses, students can develop a career path. Developmental Education is a safe place to see your success!
Developmental Education Courses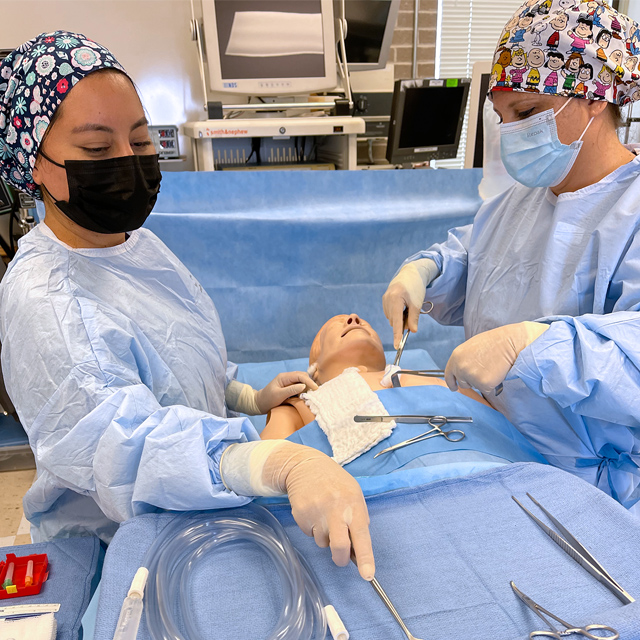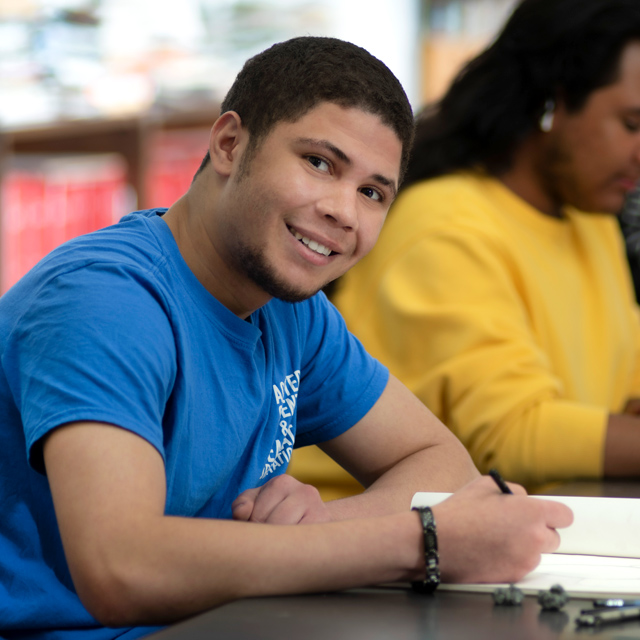 Developmental Mathematics
Overview
Developmental Education Course Placement for either an INRW (Developmental Literacy) or MATH (Developmental Math) course is based on Texas Success Initiative (TSI) assessment scores. The TSI was passed by the Texas State Legislature in 2003 to improve the success of students attending public colleges and universities in Texas. The TSI requires the assessment of academic skills of each entering undergraduate student to determine the student's readiness to enroll in freshman-level (college level) academic coursework.
Students who were registered on or before August 26, 2013 were able to complete TSI standards through an alternative test such as COMPASS®, THEA®, or ACCUPLACER®. Any student who registered on or before August 26, 2013 and wishes to retest must take the new TSI Assessment.
| | | | |
| --- | --- | --- | --- |
| THEA® | RDG 230 | MATH 230 | WRT 220 |
| ASSET® | RDG 41 | Elem Alg 38 | WRT 5 or 5 (Essay) and 40 |
| ACCUPLACER® | RDG 78 | Elem Alg 63 | WRT 6 or 5 (Essay) and 80 |
| COMPASS® | RDG 81 | ALG 46 | WRT 6 or 6 (Essay) and 59 |
| TSI Assessment** | RDG 351 | MATH 350 | WRT 5 or 4 (Essay) and 340 |
**Students who were enrolled for the first time after August 26, 2013 must take the new Texas Success Initiative (TSI) Assessment, unless exempt. The TSI Assessment is a state-wide administered test that assesses the academic skills of students.
Must enroll continuously in developmental instruction (excluding summer sessions) directly related to the sections(s) of the test where the score does not meet the college readiness standard, and must give priority in course selection to the corresponding developmental course(s).
Must satisfactorily complete all coursework in the developmental sequence at the point of placement before enrolling in college-level courses in those disciplines.
Must enroll in a student success course if placement results require student to complete coursework in more than one developmental discipline area.
Cannot enroll in courses where college-readiness has not been met.
Cannot graduate from an associate degree program or from a level two certificate program.
Please contact:
Elvia Bytautas, M.S.
Developmental Education, Student Success Advisor
4015 Avenue Q, M-157
Galveston, TX 77550
(409) 944-1228
ebytauta@gc.edu
Non-Course Based Competency Option (NCBO) developmental education includes interventions that, compared to traditional lecture-only classes, more effectively and efficiently prepare eligible students for college-level work. These interventions are overseen by an instructor of record.
NCBO Mathematics courses allow students to move through a series of content modules using a mastery learning approach. Students are required to meet with the Developmental Education Advisor before enrolling in an NCBO course. NCBO INRW courses are also individualized for each student's specific needs. Qualified students are able to take the Developmental Literacy (INRW) courses and the Developmental Mathematics courses to achieve college readiness.
For more information regarding NCBO courses, contact Elvia Bytautas (Advisor), Rodrigo Santoyo (Math Coordinator), OR Dr. Matthew Walker (Literacy Coordinator).
The Student Success Center, located on the Galveston College Campus in room N-119 (in the atrium near the entrance), is supervised by Chandra Matthews. Tutoring services are provided by a knowledgeable tutoring staff, comprised of Galveston College students and members of the Galveston community. The tutors are available to help all Galveston College learners with general study and test-taking skills and subject-specific tutoring. Best of all, tutoring is a FREE service of the college!
More questions about the Student Success Center? Contact:
Megan Stockfleth
Career Placement and Tutoring Coordinator
4015 Avenue Q, N-119
Galveston, TX 77550
(409) 944-1244
mstockfleth@gc.edu
The Galveston College Office of Special Services strives to coordinate services that will enable students with special needs to act as independently as possible in a supportive atmosphere that promotes educational success. A variety of programs, services, and related activities are designed to provide educational support to students who self-identify as having a disability.
The Office of Special Services is located in the Counseling Center located on the first floor of Moody Hall.
For more information, please contact:
Student Success Advisor
4015 Avenue Q, M-154
Galveston, TX 77550
(409) 944-1220
Undergraduate
Bachelors Programs
Arts & Humanities:
Allied Health/Health Sciences:
Nursing
Science Technology Engineering and Math
Computer Science and Information Technology:
Public Services, Business, & Industry:
Next Steps
Career Coach is a FREE online tool designed to help you find a great career by providing the most current local data on wages, employment, job postings, and associated education and training.
Through a simple keyword search, you can learn about the employment prospects of differing careers. The real-time information is customized to the College's geographic region and includes detailed wage estimates and up-to-date job postings associated with any career. Users are directed to the College's programs when searching for specific jobs.
Career Coach also includes a built-in resume builder to help students and jobseekers quickly put together an updated resume with key skills and previous job experiences.
Financial aid is available to help eligible part-time and full-time students pay for college. It can be a combination of grants, loans and work-study.
In addition to federal and state aid, scholarships are a great way to help with the cost of your education. To learn more about the types of scholarships and deadlines.